FDA approves first adjunctive drug to reduce CV risk in patients with elevated triglycerides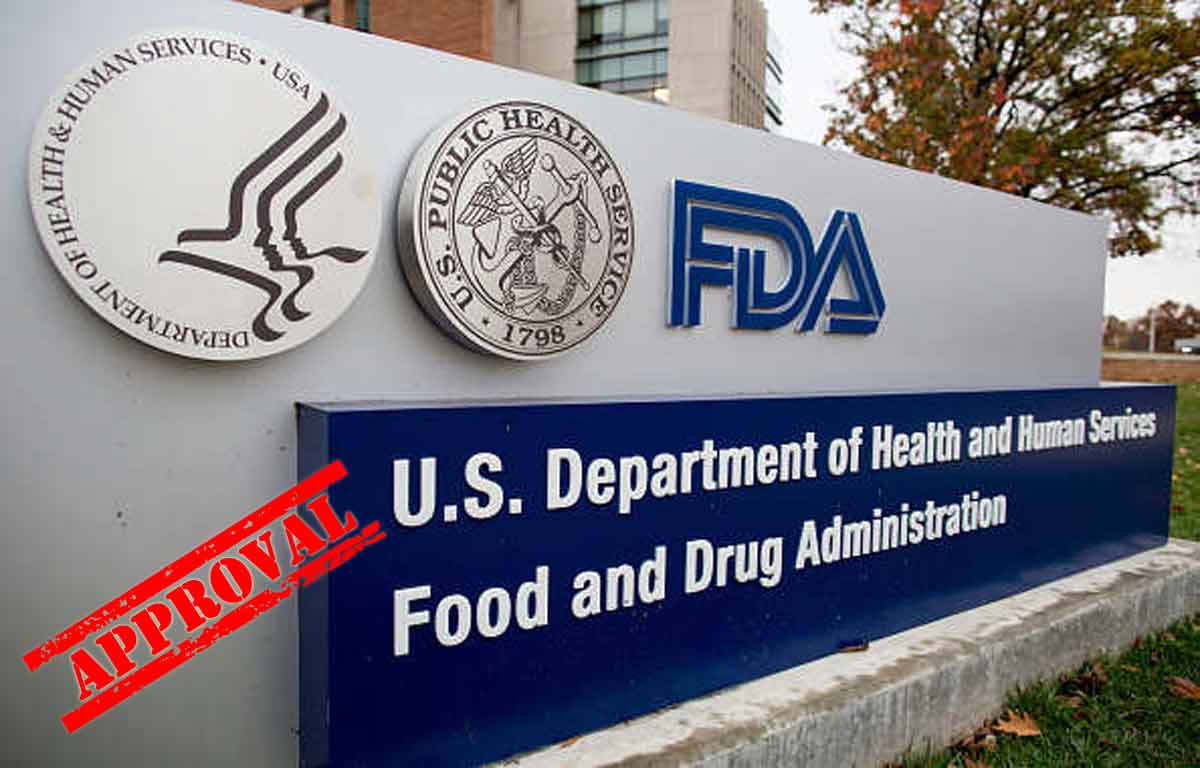 Food and drugs administration has approved first drug to reduce cardiovascular risk among patients with elevated triglyceride on maximum dose of statins.
The US Food and drugs administration has approved icosapent ethyl (Vascepa) as an adjunctive therapy for the reduction of cardiovascular event risks among adults with triglyceride levels elevated to 150 mg/dL or higher.
Patients must also have either established cardiovascular disease or diabetes and two or more additional risk factors for cardiovascular disease. Patients are advised to continue physical activity and maintain a healthy diet.
The approval of Vascepa was granted to Amarin Pharma Inc.
Vascepa was initially approved in 2012 for adults with severe triglyceride levels. This supplement application received Priority Review. The FDA grants priority review to applications for drugs that, if approved, would improve the safety or effectiveness of the treatment, diagnosis, or prevention of serious conditions.


An FDA advisory committee voted unanimously last month to recommend the approval, largely on the basis of the so-called REDUCE-IT trial that demonstrated a 25% reduction in total CV events after some 5 years of follow-up.
Vascepa is the first FDA approved drug to reduce cardiovascular risk among patients with elevated triglyceride levels as an add-on to maximally tolerated statin therapy.
High levels of triglycerides can play a role in the hardening of arteries or thickening of the artery wall, which can increase the risk of a heart attack or stroke; however, the mechanisms of action that contribute to reduced cardiovascular events among patients taking Vascepa are not completely understood.
"The Food and drugs administration recognizes there is a need for additional medical treatments for cardiovascular disease," said John Sharretts, M.D., acting deputy director of the Division of Metabolism and Endocrinology Products in the FDA's Center for Drug Evaluation and Research. "Today's approval will give patients with elevated triglycerides and other important risk factors, including heart disease, stroke and diabetes, an adjunctive treatment option that can help decrease their risk of cardiovascular events."
Vascepa's efficacy and safety were established in a study with 8,179 patients who were either 45 years and older with a documented history of coronary artery, cerebrovascular, carotid artery and peripheral artery disease, or 50 years and older with diabetes and additional risk factors for cardiovascular disease. Patients who received Vascepa were significantly less likely to experience a cardiovascular event, such as a stroke or heart attack. Vascepa's active ingredient is the omega-3 fatty acid, eicosapentaenoic acid, derived from fish oil. Vascepa is taken orally.
The mode of action of icosapent ethyl remains elusive, as it appears to be separate from triglyceride-lowering or other biomarker-affiliated mechanisms. The recent EVAPORATE study suggested that the agent slows down plaque progression.