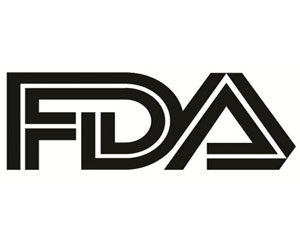 The US Food and Drug administration , FDA has approved first liquid formulation of colchicine as Oral Solution for the prophylaxis of gout flares in adults. It is a ready-to-use solution for oral administration containing 0.6mg/5mL of colchicine.
The syrup approved is for the prophylactic treatment of gout flares in adults .It has a pleasant cherry flavor profile and it offers physicians easy flexibility of dosing regimen for their patients.It can be stored at room temperature and is a 30 day prescription delivered in convenient 150mL bottle.
Gout is a painful form of inflammatory arthritis caused by an accumulation of uric acid crystals in the joints. Untreated, it can lead to permanent joint damage and destruction of tissue. Today, more than 8.3 million Americans are living with gout – a number that has increased seven fold over the past five decades. Unfortunately, just 10 percent of gout sufferers are getting needed, ongoing treatment.Gout patient numbers are expected to increase due to the aging population
The approval of new drug is based on evidence from published literature supporting the efficacy of colchicine in patients with chronic gout. It was revealed that in 2 randomized clinical trials, treatment with colchicine 0.6mg twice daily was associated with a decrease in the frequency of gout flares in patients with gout initiating treatment with urate-lowering therapy.
"Existing therapies do not adequately address the physician's need to adjust dosages of colchicine to manage the toxicity profile for patients with renal and liver impairments, side effects, common drug-to-drug interactions, and age-related health disorders," said Naomi Vishnupad, PhD, Chief Scientific Officer of ROMEG Therapeutics. "The approval of Gloperba addresses a significant unmet and underserved medical need."
The safety and efficacy of Gloperba for acute treatment of gout flares during prophylaxis has not been studied. It also should not be used to treat pain from other causes.The new formulation is expected to be available in the US in summer 2019; it will be supplied in 150mL bottles.
For more information visit romegrx.com.