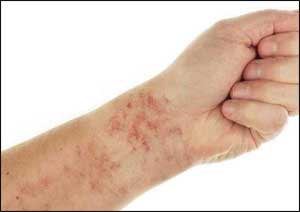 Tavalisse (fostamatinib disodium hexahydrate) tablets launched for the treatment of thrombocytopenia in adults with chronic immune thrombocytopenia (ITP) who have had insufficient response to previous treatment was approved by FDA, announced by Rigel Pharmaceuticals. TAVALISSE is an oral spleen tyrosine kinase (SYK) inhibitor that targets the underlying autoimmune cause of the disease by impeding platelet destruction, providing an important new treatment option for adult patients with chronic ITP.
Idiopathic thrombocytopenic purpura (ITP) is a disorder that can lead to easy or excessive bruising and bleeding. The bleeding results from unusually low levels of platelets.
The FDA approval of TAVALISSE was supported by data from the FIT clinical program, which included two randomized placebo-controlled Phase 3 trials and an open-label extension, as well as an initial proof of concept study. The New Drug Application (NDA) included data from 163 ITP patients and was supported by a safety database of more than 4,600 subjects across other indications in which fostamatinib has been evaluated.
Adverse effects noticed:
Hypertension can occur with Tavalisse treatment
Elevated liver function tests (LFTs), mainly ALT and AST, can occur with Tavalisse. Diarrhea occurred in 31% of patients and severe diarrhea occurred in 1% of patients treated with Tavalisse
Neutropenia occurred in 6% of patients treated with Tavalisse; febrile neutropenia occurred in 1% of patients.
Tavalisse can cause fetal harm when administered to pregnant women.
Treatment with Tavalisse should be discontinued after 12 weeks if the platelet count does not increase to a level sufficient to avoid clinically important bleeding. Tavalisse is available as 100mg and 150mg strength tablets in 60-count bottles.
"We are excited to bring this new medicine to the population of adult patients with chronic ITP in need of additional therapies. I want to thank the patients, caregivers, and physicians who contributed to our fostamatinib clinical program, and also the Rigel team for all of their dedication and hard work to bring the company to this historic day," said Raul Rodriguez, president, and CEO of Rigel Pharmaceuticals.  "This regulatory milestone, our first product approval, validates the therapeutic effect of SYK inhibition in an autoimmune disease."