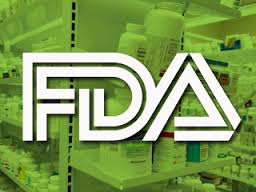 The US Food and Drug Administration, FDA has approved a diagnostic test for analyzing breast milk nutrients. It has permitted marketing of the Miris Human Milk Analyzer to help healthcare professionals measure nutrients in breast milk, including fat, carbohydrate, and protein concentrations, total solids and energy.
New Human Milk Analyzer uses an infrared spectroscopy system to analyze milk samples and provide measurements of nutrients like fat, protein, and total carbohydrates found in the milk. In order to verify the accuracy of the device, 112 human milk samples were analyzed and their values were compared to those obtained through other measuring methods. The results showed that new test was effective at determining levels of protein, fat, and carbohydrate in the breast milk.
The test shall help clinicians engaged in the nutritional management of newborns and young infants who are at risk for growth failure due to prematurity or other medical conditions. By using this device, healthcare professionals and parents can make informed decisions on how to fortify breast milk based on the individual needs of the infant once the macronutrient levels are determined.
The diagnostic test is a prescription device for use by trained healthcare personnel at clinical laboratories. "For the first time, doctors have access to a test to help analyze the nutrients in breast milk. While this test is not for everyone, it has the potential to aid parents and healthcare providers, mainly in a hospital setting, in better assessing the nutrient needs of certain babies who are not growing as expected," stated Courtney Lias, PhD director of the Division of Chemistry and Toxicology Devices in the FDA's Center for Devices and Radiological Health.
The results of the test need to be evaluated in conjunction with clinical assessments including weight and growth when creating a nutritional management plan for an infant or newborn. In some cases, results may be limited, such as when a nursing mother is on a medication that may interfere with the test's ability to accurately determine nutrient levels.
Along with this authorization, the FDA is establishing criteria, called special controls, to provide for the accuracy and reliability of tests intended to measure the nutritional content of human milk to aid in the nutritional management of certain infants.
For further reference log on to :
https://www.fda.gov/NewsEvents/Newsroom/PressAnnouncements/ucm629089.htm