FDA approves convenient treatment of acute Migraine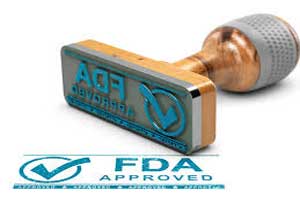 The US Food and Drug Administration, FDA has approved Tosymra (sumatriptan nasal spray; Promius Pharma) for the acute treatment of migraine with or without aura in adults.
Tosymra was found to be safe, effective and well-tolerated in the acute treatment of an episodic migraine in a multicenter, double-blind, randomized, placebo-controlled study.It is the latest product to join the Promius Pharma acute migraine treatment portfolio. The company is working toward commercialization of this product.
"We are excited about the approval of TOSYMRA. This approval affirms our ability to develop well-differentiated products to meet the unmet needs of patients with migraine and HCPs treating them," said G.V. Prasad, Co-Chairman and CEO, Dr. Reddy's Laboratories.
According to Dr Anil Namboodiripad, PhD, President, Promius Pharma, "TOSYMRA nasal spray is formulated using a proprietary novel excipient known as Intravail [®] to achieve blood levels similar to a 4-mg sumatriptan subcutaneous injection, resulting in rapid onset of action. Independent research shows that 26% to 40% of migraine patients are not optimally controlled with their current treatment. For patients who suffer from the debilitating and disruptive effects of migraine, there continues to be a need for reliable and efficacious treatment options. At Promius, we are committed to developing new ways of improving patient experiences. TOSYMRA is a mist-like nasal spray that acts rapidly and is well tolerated."
TOSYMRA can cause dizziness, weakness, or drowsiness. If you have these symptoms, do not drive a car, use machinery, or do anything where you need to be alert.It may cause serious side effects including:


changes in color or sensation in your fingers and toes (Raynaud's syndrome)


stomach and intestinal problems (gastrointestinal and colonic ischemic events). Symptoms of gastrointestinal and colonic ischemic events include: sudden or severe stomach pain, stomach pain after meals, weight loss, nausea or vomiting, constipation or diarrhea, bloody diarrhea, fever


It can also cause side effects, including heart attack and other heart problems, which may lead to death. It is, therefore, contraindicated in patients with: a history of coronary artery disease or coronary artery vasospasm; Wolff-Parkinson-White syndrome or arrhythmias associated with other cardiac accessory conduction pathway disorders; history of stroke, transient ischemic attack, or history of hemiplegic or basilar migraine because these patients are at a higher risk of stroke; peripheral vascular disease; ischemic bowel disease; uncontrolled hypertension; or severe hepatic impairment.
Do not use TOSYMRA if you have:


heart problems or a history of heart problems


narrowing of blood vessels to your legs, arms, stomach, or kidney (peripheral vascular disease)


uncontrolled high blood pressure


severe liver problems


hemiplegic migraines or basilar migraines. If you are not sure if you have these, ask your healthcare provider


had a stroke, transient ischemic attacks (TIAs), or problems with your blood circulation


taken any of the following medicines in the last 24 hours: almotriptan, eletriptan, frovatriptan, naratriptan, rizatriptan, ergotamines, or dihydroergotamine. Ask your healthcare provider if you are not sure if your medicine is listed above


are taking certain antidepressants, known as monoamine oxidase (MAO)-A inhibitors or it has been 2 weeks or less since you stopped taking a MAO-A inhibitor. Ask your healthcare provider or pharmacist for a list of these medicines if you are not sure.


an allergy to sumatriptan or any of the ingredients in TOSYMRA.


.It is not known if TOSYMRA is safe and effective in children under 18 years of age.