FDA approves calf stimulation device for high risk VTE patients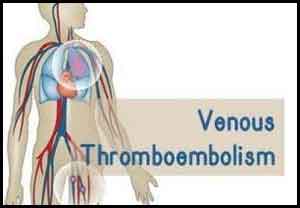 The US Food and Drug Administration (FDA) has cleared the way for the geko device that stimulates calf muscles to prevent venous thrombosis in non-surgical patients at risk for venous thromboembolism (VTE).A UK-based medical device company,Sky Medical Technology has received 510k clearance for the device that increases blood circulation and edema reduction in this patient population.
The geko device is a non-invasive, easy to use, battery-powered, and wearable therapy about the size of a wristwatch, and worn at the knee.It gently stimulates the common peroneal nerve, activating the calf and foot muscle pumps and resulting in increased blood flow in the deep veins of the calf. Further, the geko device also operates without external pressure to the leg and allows complete mobility.It is a daily disposable device works by gently stimulating the common peroneal nerve activating the calf and foot muscle pumps, resulting in increased blood flow in the deep veins of the calf without external pressure to the leg, allowing complete mobility.
Venous thromboembolism includes deep vein thrombosis (DVT) and pulmonary embolism (PE). It is the third most common cause of cardiovascular death worldwide, after a heart attack and stroke.VTE is a deadly risk to hospitalised patients, particularly those who are immobile as a result of recovery, and fewer than 50% of hospital patients receive appropriate preventive treatment according to the CDC (Centers for Disease Control). Estimates suggest that somewhere between 60,000 and 100,000 Americans die each year as a result of the condition, with 10—30% of patients dying within one month of diagnosis.
A study of the geko device's ability to prevent VTE in acute stroke patients reported 0% VTEs in patients wearing the geko device alone, compared to VTEs in the various control groups who were prescribed sequential compression devices (SCDs) at 2.4% or pharmacological prophylaxis at 1.1%.
Commenting on the FDA clearance, Sky CEO
Bernard Ross
also commented: "This latest 510(k) builds on our previous FDA indications to address life threatening blood clots and complications related to swelling after orthopaedic surgery, conditions experienced by more than 1 million US patients with unmet need every year. We are excited to extend our access into the US market.
Source : Press Release