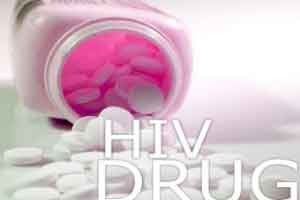 U.S. Food and Drug Administration, FDA on Wednesday approved Biktarvy, a  once-daily, triple-combination tablet for treatment of HIV infection.Biktarvy is a combination of new integrase inhibitor bictegravir and two nucleoside reverse transcriptase inhibitors emtricitabine and tenofovir alafenamide.The new combination because of convenience of dosage is expected to capture the U.S.market.Data from four ongoing phase 3 studies have supported the FDA approval, according to manufacturing company Gilead.
Bictegravir/FTC/TAF is indicated as a complete regimen for HIV in adults with no ART history, according to the company. It can also replace another ART regimen in patients who are virologically suppressed (with HIV RNA less than 50 c/mL) on a stable ART regimen for at least 3 months, with no history of treatment failure and no known substitutions associated with resistance to individual components of the treatment.
Rival ViiV Healthcare, a joint venture majority-owned by GlaxoSmithKline Plc with Pfizer Inc and Shionogi Ltd, quickly filed a lawsuit alleging that Gilead was infringing patents on ViiV's dolutegravir, a component of the venture's triple-drug HIV treatment Triumeq.
Viiv is seeking "financial redress," but is not asking for an injunction against sales of Biktarvy, according to Glaxo spokeswoman Sarah Spencer.
Gilead, in an emailed statement, said it remained "steadfast in our opinion that Biktarvy does not infringe ViiV's U.S. patent, and that the court challenge did not affect the U.S. availability of the drug.
"We believe that a modest royalty could be possible far down the road if Gilead were to lose" the patent case, Jefferies analyst Michael Yee said in a research note.
Wall Street analysts, on average, forecast Biktarvy sales of around $1 billion this year, rising to a peak of nearly $5 billion annually by 2024, according to Thomson Reuters I/B/E/S.
Dolutegravir, sold under the brand name Tivicay and as a component of Triumeq, is a key growth driver for Glaxo, posting fiscal 2017 sales of nearly 4 billion pounds ($5.6 billion).
The Gilead drug's wholesale price, about $36,000 a year, is in line with current therapies, according to Guggenheim Securities.
The global market for HIV drugs could reach as high as $40 billion a year by 2021, according to pharmaceutical data company Quintiles IMS Institute, now known as IQVIA.
 The new Gilead drug's label includes a boxed warning that use could worsen hepatitis B infection in certain patients.
ViiV said it would seek to prove that Biktarvy infringed ViiV's U.S. and Canadian patents covering dolutegravir and many other compounds that include dolutegravir's unique chemical scaffold. The U.S. case was filed in the U.S. District Court for the District of Delaware and the Canadian case in the Canadian Federal Court in Toronto.
Shares of Gilead, which rose 3 percent to close at $82.76 in regular trading, were down 1 percent at $82.01 after hours.