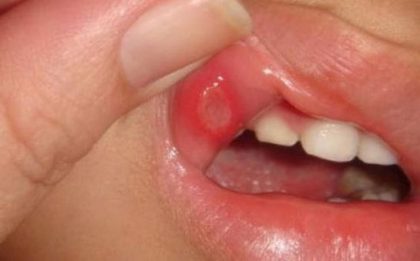 FDA approves Apremilast to treat oral ulcers associated with Behcet's Disease.
Based on the efficacy and safety results of the phase 3 RELIEF study, the US Food and Drug Administration (FDA) has given approval to Celgene's apremilast (Otezla) 30 mg twice daily for the treatment of patients with oral ulcers associated with Behçet's Disease.
Behçet's Disease is a rare chronic multisystem inflammatory disease characterized by its hard-to-treat traits. It affects multiple parts of the body. The most common symptoms include inflammation of parts of the eye, painful mouth sores, genital sores, and arthritis.
Apremilast, an oral selective phosphodiesterase 4 (PDE4) inhibitor was approved as a 30 mg twice-daily therapy for adult patients with the rare disease.
The approval was based on the efficacy and safety results of a randomized, double-blind, placebo-controlled phase 3 RELIEF study, in which 207 previously-treated adult patients with Behçet's Disease and active oral ulcers were treated with either therapy or placebo.
According to the findings:
Patients administered apremilast reported a 42.7-point reduction from baseline ulcer pain, as per visual analog scale (VAS) at week 12, versus the 18.7-point reduction reported by patients on placebo.
More than half (52.9%) of treated patients reported an ulcer complete response at week 12, versus just 22.3% of the placebo arm.
Treated patients reported a full day fewer average oral ulcer timeline (1.5) than the placebo arm (2.6).
The most common adverse events to have occurred in at least 10% of patients in the trial included diarrhoea, nausea, headache, and upper respiratory tract infection.
The observed safety profile was consistent with the known profile of apremilast.
With the indication, apremilast is now approved to treat moderate to severe plaque psoriasis who are candidates for phototherapy or systemic therapy, adult patients with active psoriatic arthritis, and adult patients with oral ulcers associated with Behçet's Disease.
Yusuf Yazici, MD, clinical associate professor in the Department of Medicine at New York University Langone Health, explained that oral ulcers are an extremely common and debilitating manifestation in patients with Behçet's Disease—one that negatively impacts patient quality of life.
"In the clinical trial, OTEZLA demonstrated improvements in measures of oral ulcers at week 12," Yazici said in a statement. "OTEZLA has the potential to be a needed treatment option for U.S. patients and their physicians, who previously had limited options available."