FDA approves amlodipine-celecoxib-combo for hypertension and arthritis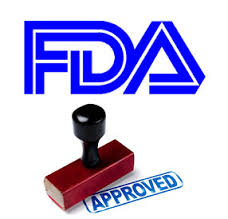 The U.S. Food and Drug Administration (FDA) has approved Kitov Pharma's Consensi (combination of amlodipine and celecoxib) for the treatment of hypertension and osteoarthritis (OA) pain.
Consensi is a combination of amlodipine besylate, a calcium-channel blocker (CCB), and celecoxib, a nonsteroidal anti-inflammatory drug (NSAID). Celecoxib and amlodipine besylate are the FDA approved drugs indicated for the treatment of OA pain and hypertension respectively. Consensi will be available in strengths of 2.5mg/200mg, 5mg/200mg, and 10mg/200mg strength tablets in 100- and 500-count bottles. It is indicated for simultaneous treatment of osteoarthritis (OA) pain and hypertension.
The combination of celecoxib and amlodipine was studied in a randomized, double-blind, placebo- and active-controlled study in 152 patients with newly diagnosed hypertension who required pharmacological therapy to control their hypertension. The trial used celecoxib capsules and amlodipine tablets that were individually over-encapsulated and then taken together or with matching placebos. Patients were randomized to 1 of 4 treatment arms: celecoxib 200mg + amlodipine 10mg, amlodipine 10mg, celecoxib 200mg or placebo; all treatments were given once a day for 14 days. Results showed that the combination of celecoxib and amlodipine provided similar blood pressure reduction to an equal dose of amlodipine.
With regard to osteoarthritis, no studies of the combination of celecoxib and amlodipine have been conducted to indicate a reduction in signs and symptoms, however celecoxib alone has demonstrated these effects in other clinical trials. There are also no long-term studies to evaluate cardiovascular safety for this combination.
Consensi is contraindicated in patients with a:


known hypersensitivity to amlodipine, celecoxib or any of its inactive ingredients.


a known history of asthma, urticaria or other allergic-type reactions after taking aspirin or other NSAIDs and in the setting of CABG surgery.


known demonstrated allergic-type reactions to sulfonamides.


Consensi carries a Boxed Warning regarding the risk of serious cardiovascular and gastrointestinal events. Treatment is contraindicated in the setting of coronary artery bypass graft (CABG) surgery. If analgesic therapy is no longer indicated, Consensi should be discontinued and patients should be initiated on alternative antihypertensive therapy.
"We believe that Consensi, as a single pill combination treatment for osteoarthritis and hypertension, presents a unique value proposition of potentially increasing treatment adherence," stated Kitov's CEO, Isaac Israel.
Source : Press release