FDA approves new drug for adult and Pediatric Haemophilia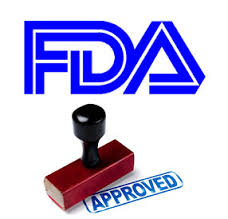 The US Food and Drug Administration, FDA has approved a new drug ESPEROCT® for haemophilia A treatment in adults and children.
The food and drug administration has approved Biogenic licensing application for ESPEROCT, to be used to treat hemophilia A patients. The drug will be used for treating hemophilia in adults and children. This was announced by Novo Nordisk. ESPEROCT is the brand name of turoctocog alfa pegol, N8-GP.
Hemophilia A is a genetic deficiency in clotting factor-factor VIII that causes increased bleeding. The disease usually affects males. Hemophilia occurs in 1 per 10,000 births, manifests as spontaneous or trauma-induced hemorrhagic episodes in patients, progressing to chronic disability and premature mortality in untreated patients or patients with sub-optimal treatment. India stands 2nd in the list of hemophiliacs according to World Federation of Haemophilia (WFH). The country has around 17,000 haemophiliacs. The medication (Factor VIII) used to control and prevent bleeding episodes in hemophilia is highly expensive which is beyond the reach of patients.
Read also:
FDA approves marketing of first interoperable insulin pump
ESPEROCT has been approved as it is effective in reducing the frequency of bleeding incidences and perioperative management of bleeding. ESPEROCT® (turoctocog alfa pegol, N8-GP) is an extended half-life factor VIII molecule for replacement therapy in people with haemophilia A, which provides a 1.6-fold half-life prolongation in adults/adolescents and a 1.9-fold half-life prolongation in children, compared to standard half-life factor VIII products.
The FDA has granted this approval to ESPEROCT based on the results of the largest pre-registered clinical programme conducted in haemophilia A, which included 270 previously treated People (PTPs) with severe haemophilia. ESPEROCT® provided effective routine prophylaxis in people with severe haemophilia A through a simple, fixed dosing regimen of one injection every 4 days in adults and adolescents or every 3-4 days (twice-weekly) in children. It was found to control bleeding episodes and helped in perioperative bleeding management.