FDA Alert : Plasma infusion from young donor unsafe with unproven benefits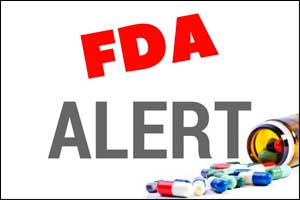 The US, Food and Drug Administration has warned about plasma infusion from young donors stating that these therapies are not proven to be therapeutically beneficial and taking these therapies is potentially harmful.
These are often called vampire therapies in which people undergo infusion from a young donor's blood.
The therapy is hyped in the United States. The therapy is very expensive costing thousands of dollars per treatment. Reportedly, the service is being offered by businesses in many states to treat a number of conditions starting from normal ageing to memory loss to serious disorders like dementia, Parkinson's disease, multiple sclerosis, Alzheimer's disease, heart disease and post-traumatic stress disorder (PTSD). There is no proven clinical benefit of infusion of plasma from young donors to cure, mitigate, treat, or prevent these conditions, and there are risks associated with the use of any plasma product.
"Simply put, we're concerned that some patients are being preyed upon by unscrupulous actors touting treatments of plasma from young donors as cures and remedies," FDA Commissioner Dr. Scott Gottlieb said in an agency news release. "Such treatments have no proven clinical benefits for the uses for which these clinics are advertising them and are potentially harmful."
Plasma is the liquid portion of the blood. It contains proteins that help clot blood and can be used for the management of bleeding and clotting abnormalities. The benefits of plasma have long been recognized, especially in trauma settings or in patients whose blood is unable to clot due to medications or certain illnesses.
The FDA-recognized Circular of Information for the Use of Human Blood and Blood Components, published by AABB, lists recognized indications for which the administration of plasma is safe and effective; these are included in the FDA's safety communication. For those patients receiving a plasma product for a recognized use, the benefits of treatment have been determined by the agency to outweigh its risks.
Plasma is not FDA-recognized or approved to treat conditions such as normal ageing or memory loss, or other diseases like Alzheimer's or Parkinson's disease. Moreover, reports we're seeing indicate that the dosing of these infusions can involve administration of large volumes of plasma that can be associated with significant risks including infectious, allergic, respiratory and cardiovascular risks, among others.