Faecal Occult blood linked to heightened risk of all cause mortality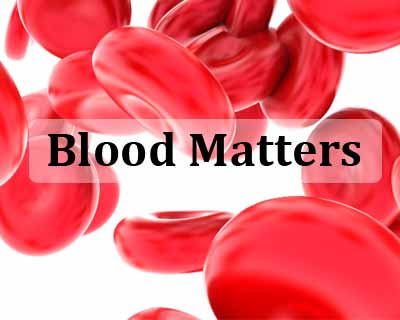 "Invisible" blood or Occult blood detected in the stool is associated with increased risk of death from all causes including bowel cancer, according to a research published in the journal Gut. More specifically the findings suggest that it is associated with an intensified risk of dying from circulatory, respiratory, digestive, blood, hormone and neuropsychological diseases, and other types of cancer.
The faecal occult blood test or FOBT which is a test to pick up the presence of unseen blood in the stool is at present used to detect early bowel cancer or its precursor, polyps, in old age people.
However, researches done have shown that the blood in the stool may predict life expectancy, independent of its association with bowel cancer but many drugs like aspirin which have potentially influential factors to predispose to internal bleeding were not considered.
The researchers conducted a study to explore the association between faecal haemoglobin (f-Hb), as indicated by a positive guaiac fecal occult blood test (gFOBT) result, and different causes of death. From March 2000 to the end of March 2016 the researchers analyzed the data prescribing, bowel cancer screening, and death registry data for nearly 134,000 people in, Scotland.
The researchers found that in all, 131,207 people, with age regime 50 to 74 years were tested negative for unseen stool blood and 2714 (slightly greater than2%) tested positive during this period. The survival of such people was tracked from the date of this first test until death or the end of March 2016, whichever came first.
The findings showed that older age, increasing levels of deprivation, and male gender were associated with a greater likelihood of a positive test result. Prescriptions for aspirin or other drugs that increased the risk of digestive tract bleeds were also had a greater tendency to be associated with a positive test result.
Surprisingly a positive FOBT result was also associated with a 58% increased risk of death in all causes other than colon cancer, the researchers said.
Read Also: Novel protein biomarkers in stool for mass screening of colorectal cancer
There were eight-fold more cases of death from colorectal cancer in people who had a positive FOBT score compared to those who were negative after considering sex, age, deprivation, and drug treatment. More interestingly, the researchers found a positive FOBT result was also associated with a 58% increased risk of death for all causes other than colon cancer.
According to the researchers older age, male gender, and increasing levels of deprivation are themselves risk factors for death from all causes. Though after adjusting these factors, a positive FOBT result was still strongly associated with early death.
The authors suggested that a positive FOBT result might be used to alert bowel cancer screening programme participants who don't have the disease, to the potential risk of other diseases manifesting the need for a healthier lifestyle or preventive drug treatment.
Source : With inputs from the journal GUT