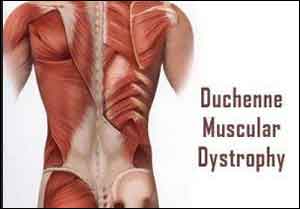 Ezutromid, a utrophin modulator, showed promise in treating Duchenne muscular dystrophy (DMD), according to an interim analysis of an open-label, phase II clinical trial. The investigative drug significantly decreased inflammation in the calf muscle of Duchenne patients after 24 weeks, reported Anne Heatherington, PhD, of Summit Therapeutics in Oxford, England, and colleagues at the annual meeting of American Academy of Neurology.
About Ezutromid 
Ezutromid is a small-molecule, first-in-kind utrophin modulator. Utrophin, a naturally occurring protein physically similar to dystrophin in developing and repairing muscle, may act as a functional replacement for dystrophin. The trial showed that the drug is beneficial in the significant reduction of muscle inflammation and muscle damage in DMD patients. The drug is being developed by the biopharmaceutical company  Summit Therapeutics.
Significance of Utrophin Modulation for DMD Patients 
DMD is the most common and severe form of muscular dystrophy. It is caused by the absence of dystrophin, a protein needed for maintenance of healthy muscle function. This results in a catastrophic cycle of muscle damage and repair that leads to progressive loss of functional ability and ultimately in premature death. Utrophin and dystrophin play a similar role in maintaining muscle function. Utrophin modulation aims to address the root cause of DMD by maintaining the production of utrophin to substitute for the missing dystrophin.
About PhaseOut DMD 
PhaseOut DMD is an open-label, multi-center trial that has enrolled 40 patients in the US and UK, between 5 to 10 years. PhaseOut DMD is 48 weeks in length after which patients have the option of enrolling into an extension phase and continuing to be dosed with ezutromid. The primary endpoint is the change from baseline in magnetic resonance parameters related to the leg muscles. Biopsy measures evaluating utrophin and muscle damage are included as secondary endpoints. Exploratory endpoints include the six-minute walk distance, the North Star Ambulatory Assessment and patient-reported outcomes.
The researchers biopsied the boys' muscles to evaluate degeneration and used magnetic resonance spectroscopy transverse relaxation time T2 (MRS T2) to measure changes in water molecules and assess inflammation. Repeated cycles of muscle damage and repair create inflammation and cause T2 time to increase with disease progression.
At 24 weeks, muscle biopsies showed a statistically significant drop in developmental myosin, signifying less muscle degeneration. Despite this decrease, mean utrophin intensity was maintained. "These two results combined indicate that we have target engagement and reduction in muscle damage," Heatherington said.

MRS results demonstrated a statistically significant reduction in T2 time for the soleus muscle and a small increase in the fat fraction of both the soleus and vastus lateralis muscles. This suggested an early effect of ezutromid on downstream muscle health on background of stable steroids, Heatherington noted.
"When we look at the data collected from the arm muscles of the boys in the biopsy, and we compare that to the T2 data from the leg muscles of the boys, we see a high correlation where most boys who had a decrease in developmental myosin also had a decrease in T2," she said. "These data suggest that ezutromid reduces muscle damage and improves muscle health while continuing to be safe and well tolerated."
"This report provides additional evidence for the safety of ezutromid, and provides support for the presumed biologic mechanism of its effect in patients with dystrophinopathy (Duchenne muscular dystrophy)," observed Lyell Jones, Jr., MD, of the Mayo Clinic in Rochester, Minnesota, who was not involved in the study. "The mechanism of this drug's action is different from the mechanism of other disease modifying agents like corticosteroids or exon-skipping treatments."
In 2016, the FDA approved eteplirsen (Exondys 51), the first-ever drug for Duchenne muscular dystrophy. Earlier this month, Pfizer began the first human trial of experimental gene therapy to treat the disorder.
The full phase II trial analysis at 48 weeks for ezutromid should be completed later this year, and a phase III placebo-controlled trial started in 2019.