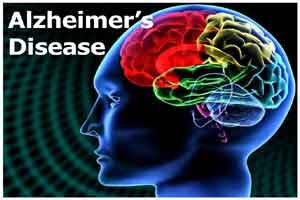 New Delhi : The Ministry of AYUSH, under its Extra Mural Research Scheme, has approved a project, namely "Potential anti-oxidant effect of selected Ayurvedic herbs in Parkinson and Alzheimer disease". This project has been undertaken by All India Institute of Medical Sciences, New Delhi.
Institutions under Ministry of AYUSH have not undertaken any clinical trial on Alzheimer's disease.
There is no mention of Alzheimer disease in the classical texts of Ayurveda. However, conditions of memory loss are treated by Ayurveda based on symptoms and their clinical course.
This information was given by the Minister of State (Independent Charge) for AYUSH, Shri ShripadYesso Naik in reply to a question in Lok Sabha.
211 projects taken up under Extra Mural Research Scheme of M/o AYUSH, Total grant under the scheme raised to Rs 5.82 cr
The Extra Mural Research Scheme under Ministry of AYUSH provides grant to Public/Private research organization which are competent to undertake project in the field Ayurveda, Yoga & Natoturopathy, Unani Siddha and Homoeopathy. The grants-in-aid are provided to the Research Organization directly and not to State/UT Governments. The scheme was formulated in the year 1999 and has been lately amended in November, 2014.
The Stream-wise details of the funds sanctioned, allocated and utilized under the scheme since its inception in 1999 are as below:-
(In Rs.)
Stream

 

Sanctioned

(In Rs.)

 

Allocated

 

Utilized

 

Ayurveda
14,47,60,055/-
11,20,16,018/-
9,24,08,684/-
Yoga & Naturopathy
—
4,77,43,000/-
4,77,43,000/-
Unani
15,74,60,258/-
11,43,93,851/-
7,99,81,777/-
Siddha
2,77,17,629/-
1,37,34,014/-
36,91,584/-
Homoeoopathy
10,94,56,197/-
7,74,23,003/-
6,64,47,593/-
There are no specific targets fixed for the scheme. However, the achievement are as follows:-
The total No. of the project funded under this scheme is 211, out of which a total of 141 projects have been completed. A total of 161 papers have been published in the peer reviewed journals. Further, 13 patents have been filed as a sequel to the research work undertaken under the EMR scheme in the Ayurveda and Unani stream. So far, 10 homoeopathic drugs have been validated under this scheme. The EMR scheme provides for engagement of 1-2 Research Fellows for the specific duration of each project. However, the number of scholars encouraged across the country through this scheme have not been assessed. The EMR scheme has grown in popularity among the scientific community of the country. During last two years, 400 projects (approx.) have been received in the Ministry of AYUSH. After amendment of the scheme in November, 2014, the total grant during the 2015-16 raised from Rs. 1.80 Crore to Rs. 5.82 Crore. The scheme has attracted the best scientists from reputed organizations, viz. All India Institute of Medical Sciences (AIIMS), National Institute of Mental Health & Neuro Sciences (NIMHANS), Indian Council of Medical Research (ICMR), Council of Scientific and Industrial Research (CSIR) etc.
This information was given by the Minister of State (Independent Charge) for AYUSH, Shri ShripadYesso Naik in reply to a question in Lok Sabha today.