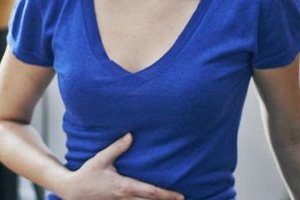 Utah, US: Exposure to common air pollutants such as ozone and fine particles may increase the risk of miscarriage, finds a new study published in the journal Fertility and Sterility.
Claire L. Leiser, Population Sciences, Huntsman Cancer Institute, Salt Lake City, Utah, and colleagues conducted this case-crossover study to investigate the relationship between acute exposure to air pollutants and early pregnancy loss.
Leiser and colleagues conducted a case cross-over study that estimated a woman's risk of miscarriage multiple times in a month where air pollution exposure varied. This approach removed other risk factors, like maternal age, from the study. The scientists were unable to ascertain the age of the fetus at the time of the miscarriage and were unable pinpoint a critical period when the fetus may be most vulnerable to pollutants.
This retrospective study consisted of more than 1,300 women (54 percent Caucasian, 38 percent Hispanic, and other/missing 8 percent; average age 28 years) who experienced who experienced spontaneous pregnancy loss events.
The research team examined the miscarriage risk during a three- or seven-day window following an increase in the concentration of three common air pollutants: nitrogen dioxide, small particulate matter (PM 2.5) and ozone. The study excluded women living outside of Utah.
Leiser notes the results suggest there could be an increased risk for an individual. Their research only captured women who sought help at an emergency department at one hospital in the region. It does not account for women who may have sought outpatient care through their obstetric or primary care providers.
Key Findings:
 A 10-ppb increase in 7-day average levels of nitrogen dioxide was associated with a 16% increase in the odds of spontaneous pregnancy loss.
A 10-μg/m3 increase in 3-day and 7-day averages of fine particulate matter were associated with increased risk of spontaneous pregnancy loss, but the associations did not reach statistical significance.
The researchers found no evidence of increased risk for any other metrics of nitrogen dioxide or fine particulate matter or any metric for ozone.
"We are really only seeing the most severe cases during a small window of time," said Leiser. "These results are not the whole picture."

"Our results indicate that short-term exposure to elevated levels of air pollutants was associated with higher risk for spontaneous pregnancy loss," concluded the authors.
For further reference follow the link: https://doi.org/10.1016/j.fertnstert.2018.10.028