Experts advise to relook into MRI-Guided Treat-to-Target strategy in rheumatoid arthritis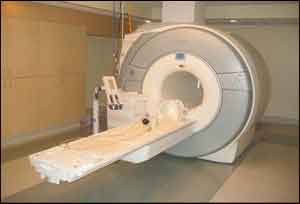 Treat-to-target strategies using disease activity scores are the cornerstone of rheumatoid arthritis (RA) treatment. The IMAGINE-RA Randomized Clinical Trial had found that using Magnetic resonance imaging(MRI) for treatment guidance in patients with rheumatoid arthritis did not improve the rate of disease activity remission or radiographic progression compared with a conventional treat-to-target strategy.
Dr Signe Møller-Bisgaard, of the Department of Rheumatology, Slagelse Hospital, Slagelse, Denmark and colleagues had conducted the study published in JAMA in February 2019 that found that more expensive Magnetic resonance imaging(MRI) strategy did not appear to slow the disease, lead to remission or reduce radiographic progression. In a nutshell, Magnetic resonance imaging (MRI) guided treat-to-target treatment for patients with rheumatoid arthritis is no better than conventional treat-to-target strategies.
Magnetic resonance imaging (MRI) is known to offer a more precise measure of joint inflammation and damage than X-Rays or a physical examination. The results of the study showed that the MRI-treated group only achieved 85 per cent remission as compared to 88 per cent for the conventional treatment strategy and therefore the findings did not support the use of an MRI-guided strategy for treating patients with RA. In fact, the results were quite baffling.
Dr Annette H. M. van der Hem-van Mil, at Leiden University Medical Center, Leiden, the Netherlands, has highlighted certain points to explain the findings. The plausible explanation of findings of the earlier study have appeared in JAMA and are detailed below.


46 percent of the MRI-treated group had used biologics, compared to 2 percent of the conventional strategy group.


The authors defined "subclinical inflammation" as "any bone marrow edema in any bone of the wrist or metacarpophalangeal joints." While edema is a predictor of RA progression, it is not exclusive to RA and is not uncommon in the general population especially in older populations.


The measures for edema were called into question. This could, in part, explain the results.


Dr Møller-Bisgaard and colleagues compared a conventional treat-to-target strategy with a strategy that also incorporated absence of inflammation on magnetic resonance imaging (MRI). The MRI-guided treat-to-target strategy resulted in similar remission rates and percentages of patients without radiographic progression. However, in an exploratory analysis, 46% of the MRI-guided group had used biologics compared with 2% in the conventional strategy group.
For further reference log on to :
DOI:10.1001/jama.2019.5848