Exercise may reduce symptoms of  depression in men, finds study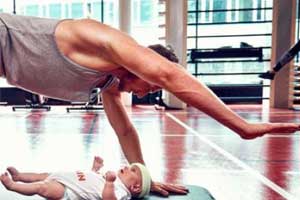 Earlier studies have shown that exercise of low-to-moderate intensity may be useful in treatment for depression. Vigorous exercise releases endorphins, but regular levels of exercise can result in the growth of nerve cells.
According to the World Health Organization (WHO), depression is the number one cause of disability across the globe.In severe and long-lasting depression, there is a huge detrimental effect on every part of personal life of the patient. Although effective treatment does exist, but research has shown that more than one in two people with depression do not receive it.That may be due to misdiagnosis, the perceived stigma around mental health, and a lack of access to resources.
The researchers conducted the study to examine the relationship between exercise, sleep and depression among college students and gender differences in physical activity, sleep and depression. In the study 1143 students from a large public university in Beijing participated and completed three questionnaires to measure their physical activity habits, sleep patterns, and depression levels. Data from were analyzed using descriptive statistics, stepwise regression, and an independent ttest. The results of the study indicated that vigorous physical activity and sleep variables significantly predicted depression levels for the overall sample . When examined by gender, vigorous and moderate physical activity variables significantly predicted depression for males whereas no level of physical activity had a significant relationship with depression for females.
The study found that women with depressive symptoms did not benefit from any level of exercise.The researchers concluded that rigorous exercise and quality sleep may be beneficial to helping college students reduce and regulate depressive symptoms, however may vary by gender and may be useful in men only.
For further reference log on to:
https://doi.org/10.1080/07448481.2019.1583653