Exercise may even over ride genetic risk of CVD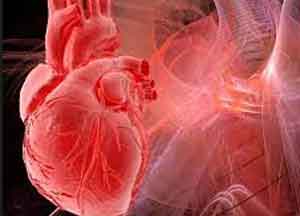 It is well known that Physical exercise helps curb obesity , lowers chances of heart disease and contributes towards keeping healthy.Dr. Erik Ingelsson at Uppsala University, Sweden and colleagues conducted an observational study of almost a half-million participants and have found out that Exercise works even for people with a genetic pre-disposition for heart disease to keep hearts healthy.There is certainly an association between high fitness levels and low heart disease, even among those at genetic risk.The findings of new study have appeared in the American Heart Association's journal, Circulation.
The researchers examined data collected from 482,702 participants from the UK Biobank database in the study. They found that people with higher levels of grip strength, physical activity and cardiorespiratory fitness had reduced risks of heart attacks and stroke, even if they had a genetic predisposition for heart disease.
In the study the International Physical Activity Questionnaire was used to assess self-reported exercise, while wrist-worn accelerometers, hand dynamometers (grip strength) and submaximal exercise treadmill were used for objective measures. Additionally, 468,095 individuals had genome-wide genetic data.
The results were adjusted for age, gender, ethnicity, region, socioeconomic status, diabetes, smoking, systolic blood pressure, body mass index and use of lipid medications.
The researchers observed that in participants with an intermediate genetic risk for cardiovascular diseases, those with the strongest grips were 36 percent less likely to develop coronary heart disease and had a 46 percent reduction in their risk for atrial fibrillation compared to study participants with the same genetic risk who had the weakest grips.
In addition to this in individuals who were at high genetic risk for cardiovascular diseases, high levels of cardiorespiratory fitness were associated with a 49 percent lower risk for coronary heart disease and a 60 percent lower risk for atrial fibrillation compared to study participants with low cardiorespiratory fitness.
"People should not just give up on exercise because they have a high genetic risk for heart disease," said Erik Ingelsson, MD, PhD, professor of cardiovascular medicine. "And vice versa: Even if you have a low genetic risk, you should still get exercise. It all ties back to what we have known all along: It's a mix of genes and environment that influence health."
Given little has been known about the risk-modifying effects of exercise in individuals with increased genetic risk of cardiovascular disease, these results could have important ramifications for public health the study said.
"This is important because of how we advise our patients," Ingelsson said. "It's basically indicating that you can make some lifestyle changes, be more physically active and it can make a difference to your long-term health."
There are a few caveats: the study is not a prescription for a specific type or amount of exercise and because the results come from an observational study, Ingelsson said, "we can't definitely claim a causal connection." Observational studies are designed to establish trends.
Nonetheless, he said the data is robust and these latest results are worthy for consideration in guidelines. For individuals, "it would be best to discuss a physical activity plan with a physician," Ingelsson said.
The present study stands apart from previous ones as it has not only found associations between exercise and heart health but it also found that physical activity and fitness may counter even genetic predisposition of cardiovascular diseases.