Exercise heart rate recovery can predict future events in healthy adults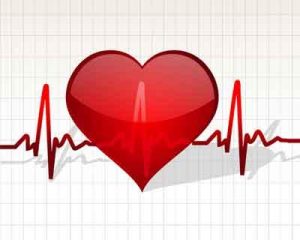 Heart rate recovery (HRR) after exercise testing is an estimate of decreased autonomic function, predicts the risk of the cardiometabolic syndrome (MetS) and is associated with higher risk of MetS in healthy men.
Heart rate recovery (HRR) is defined as the rate at which heart rate decreases within the following minutes after the cessation of physical exercise, and reflects the dynamic balance and coordinated interplay between parasympathetic reactivation and sympathetic withdrawal. It is a noninvasive assessment of autonomic dysfunction and has been implicated with the risk of cardiovascular events and all‐cause mortality.
Normally, exercise testing is done for the diagnosis of the cardiometabolic syndrome but the analysis of the HRR can be a useful parameter in risk stratification of future events in healthy men. In recent years, there has been a large body of epidemiological evidence that HRR might also be a potential prognostic marker for predicting health outcomes including cardiovascular disease (CVD).
In a new study published in the American Journal of Cardiology, 2,740 men who underwent an executive health check-up program having no evidence of cardiometabolic syndrome, diabetes, cardiovascular disease, and hypertension were analysed. Heart rate recovery was calculated as a difference between peak heart rate attained during exercise testing and the heart rate at 1 (HRR1) and 2 minutes (HRR2) after test termination.
Independent associations between delayed heart rate recovery after exercise and incident metabolic syndrome suggested that the decreased autonomic functions are associated with future metabolic syndrome events. Although the mechanism of the association between delayed HRR after exercise testing and incident MetS are not fully understood the delayed autonomic system has been associated with inflammation, central obesity, diabetes and incidence of metabolic syndrome.
In short, the delayed heart rate recovery can be considered as the high-risk factor for future likelihood of cardiometabolic syndrome. This supports the recommendation of recording HRR for risk assessment in clinical practice as a routine.