Exercise - Cost effective method of reducing mortality in diabetics: ESC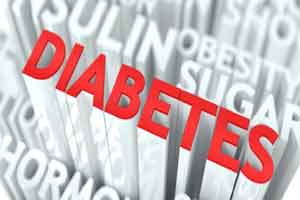 Nearly all patients with type 2 diabetes develop cardiovascular complications, which are the leading causes of death in this group.
A new study published in European Journal of Preventive Cardiology, a journal of the ESC has reported that patients with type 2 diabetes should be prescribed physical activity to control blood sugar and improve heart health.
Patients with type 2 diabetes mellitus suffer from dysregulation of a plethora of cardiovascular and metabolic functions, including dysglycaemia, dyslipidemia, arterial hypertension, obesity, and reduced cardiorespiratory fitness.
Exercise training has the potential to improve many of these functions, such as insulin sensitivity, lipid profile, vascular reactivity, and cardiorespiratory fitness, particularly in type 2 diabetes mellitus patients with cardiovascular comorbidities.
Read Also: Just 6 months of aerobic exercise reverses brain ageing by 9 years
The study provided practical recommendations for doctors on how to motivate patients to incorporate physical activity into their daily routine, set achievable and measurable goals, and design individualized exercise training programmes to meet those goals.
The recommendations are as follows:


Optimal exercise intensity to improve cardiorespiratory failure(CRF) and improve glycaemic control is essential. Assessment of CRF is therefore recommended for risk stratification, exercise prescription and effect monitoring, preferably by cardiopulmonary exercise testing.


Given its central role for treatment of patients with T2DM, glycaemic control should be considered a key target parameter of exercise training in these patients.


To date, data neither support nor refute a reduction of cardiovascular morbidity or mortality as a central target parameter for exercise training in T2DM patients. However, there is evidence that microvascular complications may be reduced by lifestyle intervention.


Improving vascular function is an important aim of exercise training programmes in patients with T2DM and cardiac comorbidity as it is associated with a decline in cardiovascular events and symptoms (e.g. erectile dysfunction) independent from improvements in glycaemic control. However, due to methodological limitations, routine monitoring of peripheral endothelial function cannot be recommended.


Although reduction of inflammation is a relevant target of exercise training in T2DM patients, monitoring of the inflammatory load is not feasible routinely and therefore not recommended in clinical practice.


Improvement of dyslipidemia is a relevant treatment goal in T2DM patients with cardiac disease. However, exercise training can support but not replace lipid-lowering medication for achieving target values indicated by current guidelines.


Muscle strength is a prognostic indicator and appears to be a relevant target parameter for exercise training in T2DM patients with cardiac comorbidity. However, long-term effects of resistance training on muscular fitness and its prognostic implications in T2DM patients remain to be determined.


Read Also: Exercise as effective as drugs for lowering BP, finds BMJ study


Although a higher BMI is associated with worse prognosis, weight loss is not necessarily a relevant target parameter of exercise training in all T2DM patients with CVD. Moreover, increasing exercise and physical fitness might serve as a better pathophysiological as well as a motivational parameter than weight loss.


To date, not enough data are available to support or refute the choice of body composition as a central target parameter for exercise training in T2DM patients.


Optimal BP control is a general treatment goal in T2DM. It is likely that an optimally adjusted long-term exercise programme will also have positive impact on BP control, mainly driven by a reduction of BMI.


In order to improve adherence, the type of activity needs to be carefully adapted to the patient's preferences and comorbidities and adjusted to training progress over time (type, intensity, duration). Regular motivational feedback, for example by telemonitoring, is crucial to adherence and needs to be maintained.


"Sedentary lifestyles and unhealthy diets are the most important drivers of the increasing number of patients with type 2 diabetes and cardiovascular problems such as heart attacks," said first author Dr. Hareld Kemps. "Diabetes doubles the risk of mortality but the fitter patients become, the more that risk declines. Unfortunately, the majority of patients do not engage in exercise programmes."
Practical and specific goals tend to be motivational, said Dr. Kemps. "For an elderly person, this could be climbing the stairs in their home or walking to the supermarket - achievements that will really improve their quality of life. Being able to use less medication because of better glycaemic control is also an incentive."
For full information log on to https://doi.org/10.1177/2047487318820420