"Exercise" - a key to fall prevention in Elderly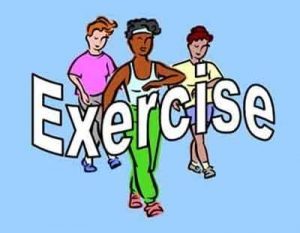 According to a new review article"Exercise" is a proven way to prevent falls in elderly people.
It is a well know fact that elderly people are more vulnerable to falls which is a matter of concern as it might place them at an increased risk of injuries ranging from a minor bruise to major fractures. Falls are common and often overlooked cause of injury among elderly people especially if they have a long-term health condition.
A review article published in Cochrane Bone, Joint and Muscle Trauma Group, based at The University of Manchester UK, sheds light on the possibilities of exercises like tai chi and other effective forms comprising balance and functional training, or combined exercise categories in preventing falls among older people. the Targeted exercise aimed at improving the physical ability of the individual, such as balance and strength training, which is crucial in promoting functional independence and mobility and reducing the risk of falling in older age.
The study summarizes the results from 108 randomized controlled trials with 23,407 participants from across 25 countries. The average age of participants of this trial was 76 years, three-quarter of the group being women.
The review looked at two different ways of measuring falls. Firstly, 23% reduction in fall was seen after exercise. This means that if there were 850 falls among 1000 older people doing no fall-preventive exercise during one year, there would be 195 fewer falls among people who were undertaking the fall-prevention exercise. Exercise also reduced the number of people experiencing one or more falls by 15%. The review found that exercise programmes carried out in group classes or done at home prescribed by a health professional (such as a physiotherapist) or a trained exercise leader were effective. Exercises were mostly done while standing as this better enhances balance and the ability to do daily activities such as standing up from a low chair or climbing stairs. Some effective exercise programmes also used weights to make the exercises harder.
The researchers also suggested that Tai Chi may reduce the rate of falls by 19% as well as reduce the number of people who experience falls by 20%.
Exercise- a key to fall prevention in Elderly
Physical activity is identified by the WHO (World Health Organization, 2010) as a part of the solution to the challenge of population aging and the associated need for global action to ensure health and wellbeing is maintained into later life. Furthermore, there is clear evidence that specific exercise programs that challenge balance are most effective in preventing falls.
Clinical trials provide strong evidence that exercise as a single intervention can prevent falls in older community dwellers. The ACSM and the American Heart Association (AHA) physical activity recommendation statement for older adults applies to all adults aged 65 years and over, and to adults aged 50-64 years with clinically significant chronic conditions or functional limitations that affect movement ability, fitness, or physical activity. The recommendations state that older adults should:


Do moderately intense aerobic exercise, for 30 minutes per day,


Do vigorously intense aerobic exercise, for 20 minutes per day,


Do 8-10 strength training exercises, 10-15 repetitions of each exercise, 2-3 times per week


If at risk of falling, perform balance exercises


4. Have a physical activity plan


With regard to point 3 above, as there is evidence that appropriate exercise can prevent falls in the general population rather than only in high-risk groups. The authors suggest that all older adults should be encouraged to undertake balance training.
If you want to read more about this article please click on the link provided below
https://www.cochranelibrary.com/cdsr/doi/10.1002/14651858.CD012424.pub2/full