Even a lower levels of pancreatic duct dilatation calls for surgery, prevents pancreatic cancer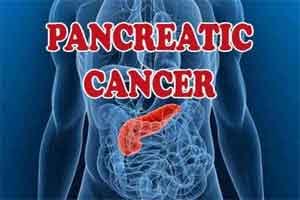 DELHI: Even a small dilatation of the main pancreatic duct (MPD) calls for surgery in patients with intraductal papillary mucinous neoplasms (IPMNs), emphasize US researcher in a recent study. They further add that this would help in the prevention of pancreatic cancer (PC) and would save more lives.
The study, published in the journal Annals of Surgery is in accordance with the current IPMN management guidelines. Findings, highlight the critical role played by MPD in the selection of surgical candidates.
IPMN of the pancreas may be a precursor to pancreatic cancer and may present a target for early diagnosis and prevention of PC. There have been no conclusive statements on the preoperative risk factors for malignant pathology due to ever-changing guidelines and controversies surrounding which patients benefit the most from resection.
Ross Beckman, a resident and postdoctoral fellow at the Johns Hopkins University School of Medicine, Baltimore, Maryland, and colleagues conducted this study to determine preoperative factors that are predictive of malignancy in patients undergoing pancreatic resection for intraductal papillary mucinous neoplasms.
For the study, the researchers conducted a retrospective analysis of 901 patients who underwent pancreatic resection for IPMN between 2004 and 2017. The team excluded from the study patients found to have concomitant pancreatic cancer and also patients for whom that could not be established. The researchers then assessed 796 patients (51.8% women). The mean age of the patients was 68.8 years. The majority (58.2%) underwent pancreaticoduodenectomy; 28.6% underwent distal pancreatectomy; and 11% underwent total pancreatectomy. Collected data included patient demographic characteristics, preoperative symptoms, radiological findings, and laboratory data.
Also Read: New blood Test can detect Pancreatic Cancer with accuracy of 96%
Key Findings:



Main pancreatic duct

(MPD) dilatation was the only variable that was significantly associated with an increased probability of malignancy (defined high-dysplasia or invasion) on both univariate and multivariate analysis.


Even middle-range MPD dilatation from 5 mm to 9.9 mm (n = 286) was associated with increased odds of HG-IPMN and invasion. MPD dilatation >10 mm (n = 150) had even greater odds of HG-IPMN and invasion.


A cutoff of 5 to 7 mm MPD diameter was determined to be the best predictor to discriminate between malignant and benign lesions.


Also Read: Pancreatic cancer increasing, awareness low: Experts
"While previous studies and guidelines have focused on a 10 mm cutoff for criteria for resection, our study provides evidence that lower levels of dilatation may warrant consideration for surgery as well," write the authors.
This study is significant in light of the consideration that pancreatic cancer will become the second most common cause of cancer death by 2030.
"Our study confirms that even small pancreatic dilatation is associated with a significantly increased risk of high grade/invasive IPMN and that the findings support a proposed recommendation in the European guidelines that such lesions be considered for surgical resection," concluded the authors.
Noting, however, that the diameter of the MPD cannot be used to distinguish between high-grade and invasive IMPN, they call for more studies to help "improve the ability to shift from cancer surgery to preemptive surgery."
For detailed study log on to doi: 10.1097/SLA.0000000000003174
Source : With inputs from Annals of Surgery