European organizations strongly pitch for gender-neutral HPV vaccination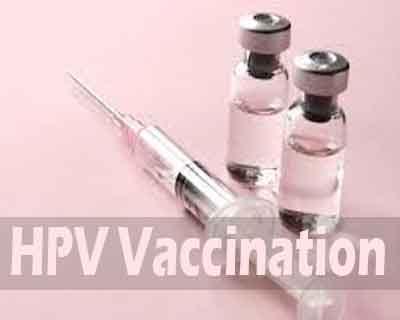 The European Society of Gynaecologic Oncology (ESGO) and the European Federation for Colposcopy (EFC) strongly pitch for gender-neutral vaccination programs for children and young adolescents, with a catch-up program for young adults in a position paper released by the European organizations.
Vaccines against human papillomavirus (HPV) are available in Europe since 2006. They have been highly effective in preventing infection and disease caused by the vaccine types. Gender-neutral vaccination provides direct protection for all men and improves the coverage. Good coverage is followed by herd protection of the unvaccinated men and women.
"With the introduction of HPV vaccination and the increased accuracy of HPV testing in primary screening, there is the potential to almost eliminate cervical cancer. Furthermore, the vaccines can further substantially reduce the burden of preinvasive disease and other HPV-related cancers, such as anal, oropharyngeal, vulvar and vaginal cancer, with further benefits. In contrast to the cervix, no screening is available for these sites," write the authors.
Key takeaways of the position paper, published in the
European Journal of Cancer
include:


HPV screening and vaccination are complementary preventive strategies but are often implemented as separate and noncoordinated programs; combining vaccination and screening with HPV testing appears to be the most effective preventive approach.


3 doses are recommended in individuals aged >15 years (2 doses in those aged <15 years); 1 dose alone is not recommended.


School-based programs or other well-organized public health structures are more effective and ensure equity compared with opportunistic vaccination.


The vaccines are also effective in sexually active individuals with previous but cleared infections. Vaccination in addition to local conservative treatment of HPV-related disease reduces recurrent or subsequent HPV-related disease opportunistic vaccination.


A catch-up program for young adults improves effectiveness.


Vaccination programs should be gender-neutral to improve coverage, and target individuals of prepubertal age groups that give an optimal immunologic response and decrease the likelihood of HPV positivity at the time of vaccination.


Clinical efficacy has been demonstrated against HPV-related cervical, vulvovaginal, and anal precancer and invasive cervical cancer.


For further reference follow the link:
https://doi.org/10.1016/j.ejca.2019.04.032