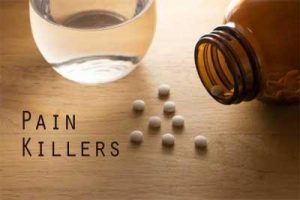 Flupirtine, a non-opioid analgesic, is indicated for the management of moderate to severe forms of acute and chronic pain including a migraine, dysmenorrhoea, post-traumatic pain, post-surgical pain, and injuries. Flupirtine possess moderate muscle relaxant property.It was approved for the treatment of pain in 1984 in Europe.
The European Medicines Agency (EMA) has recommended withdrawing marketing authorisations for the painkiller flupirtine , saying the benefits of this medicine can no longer be considered to outweigh its risks, particularly the risk of liver problems.This means that the medicine will no longer be available in the EU.
In 2013 , the EMA introduced measures to restrict the use of flupirtine because of reports of serious liver problems. The EMA's Pharmacovigilance Risk Assessment Committee (PRAC) has now reviewed the currently available data on benefits and risks from clinical trials and case reports, including cases of serious liver damage reported since the 2013 review and new studies on how the products are being used.
Based on this review, the PRAC has concluded that the restrictions introduced in 2013 have not been sufficiently followed in clinical practice, and cases of serious liver injury have still occurred, including liver failure. The Committee explored the possibility of introducing further measures but could not identify any that would increase adherence to the restrictions and adequately reduce the risk of liver problems.
Marketing authorisations of flupirtine containing medicines are not yet withdrawn and a final decision is pending. The PRAC recommendation will now be considered by the Co-ordination Group for Mutual Recognition and Decentralised Procedures – Human (CMDh), which will adopt a final position.