................................ Advertisement ................................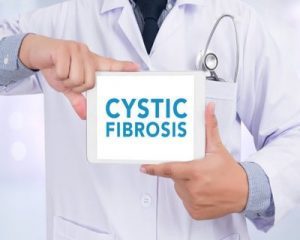 The European Medicines Agency has approved a new hybrid medicine for the treatment of chronic Pseudomonas aeruginosa infection in cystic fibrosis (CF) at its latest meeting. Its Committee for Medicinal Products for Human Use (CHMP) has recommended granting marketing authorisation for Tobramycin PARI (tobramycin) for the management of chronic pulmonary Pseudomonas aeruginosa infection in CF patients aged six years and older.
Tobramycin PARI will be available as a 170 mg nebuliser solution. The active substance of Tobramycin PARI is tobramycin, an aminoglycoside antibiotic (ATC code: J01GB01) which primarily affects bacterial protein synthesis resulting in rapid concentration-dependent bacterial cell death.
Tobramycin PARI is a hybrid medicine (contains the same active substance) of TOBI Nebuliser solution which has been authorised in the EU since 10 December 1999. However, the new product contains a different strength of tobramycin and is administered using a different nebuliser device, allowing it to be inhaled over a shorter period. If the EMA recommendation is accepted by the European Commission, Tobramycin PARI will be available as a 170 mg nebuliser solution. The most common side effects that have been seen with the medication are cough and dysphonia.
................................ Advertisement ................................
According to EMA, the full indication is:
"Tobramycin PARI is indicated for the management of chronic pulmonary infection due to Pseudomonas aeruginosa in patients aged 6 years and older with cystic fibrosis (CF).
Consideration should be given to official guidance on the appropriate use of antibacterial agents".
................................ Advertisement ................................
Precautions for using Tobramycin PARI
Do not take Tobramycin Inhalation Solution if you are allergic to tobramycin, or any aminoglycoside antibiotic.
Before taking this medicine inform your health care provider if you have or have had any hearing problems including ringing or other noises in your ears, dizziness, kidney problems, muscle weakness such as myasthenia gravis or Parkinson's disease, breathing problems such as wheezing, coughing or chest tightness, or have had an organ transplant.
Tell your health care provider about all the medicines you take. Taking Kitabis Pak with certain other medications can cause serious side effects. If you are taking Kitabis Pak, you should discuss with your health care provider if you should take other medicines that may harm your nervous system, kidneys or hearing, or diuretics (water pills) such as Edecrin® (ethacrynic acid), Lasix® (furosemide), mannitol, or urea.
Tobramycin PARI can cause serious side effects including hearing loss or ringing in the ears (ototoxicity), worsening kidney problems (nephrotoxicity), worsening muscle weakness, harm to an unborn baby, and/or severe breathing problems (bronchospasm).
For further reference log on to:
https://www.ema.europa.eu/documents/smop-initial/chmp-summary-positive-opinion-tobramycin-pari_en.pdf
Hina Zahid Joined Medical Dialogue in 2017 with a passion to work as a Reporter. She coordinates with various national and international journals and association and covers all the stories related to Medical guidelines, Medical Journals, rare medical surgeries as well as all the updates in the medical field. Email: hina@medicaldialogues.in. Contact no. 011-43720751
To know about our editorial team click here
................................ Advertisement ................................