................................ Advertisement ................................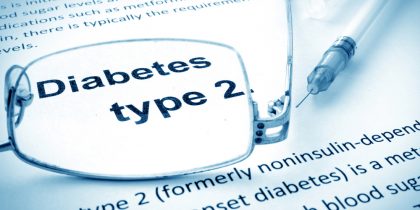 Ertugliflozin is safe and effective in causing an improvement in long-term glycemic control among type 2 diabetes (T2D) patients whose diabetes is inadequately controlled on metformin, according to a new study published in the journal Diabetes, Obesity, and Metabolism.
Silvina Gallo, Pfizer Deutschland GmbH, Berlin, Germany, and colleagues conducted this phase III, randomized, double‐blind study to evaluate long-term efficacy and safety of ertugliflozin in adults with T2D inadequately controlled on metformin monotherapy.
The study involved a 26-week placebo-controlled period (Phase A) and a 78-week period (Phase B) during which blinded glimepiride was added to non rescued placebo participants with fasting fingerstick glucose ≥6.1 mmol/L. Overall, 621 participants were enrolled in the trial and 581 participants entered Phase B, in which they received at least one dose of the study medication.
................................ Advertisement ................................
Also Read: U.S. FDA approves new diabetes drug from Merck and Pfizer
................................ Advertisement ................................
Key Findings:
The mean change in HbA1c from baseline with ertugliflozin 5 and 15 mg, respectively, was −0.7 and −1 percent at week 52 and −0.6 and −0.9 percent at week 104.
At week 52, 34.8 and 36.6 percent of participants had HbA1c <7 percent with doses of 5 and 15 mg, respectively, and 24.6 and 33.7 percent met this outcome at week 104.
ertugliflozin reduced fasting plasma glucose, body weight, and systolic blood pressure (SBP).
The incidence of female genital mycotic infections was higher with ertugliflozin.
Symptomatic hypoglycemia was lower for ertugliflozin compared with placebo/glimepiride.
Bone mineral density (BMD) changes were similar to those with placebo/glimepiride except for total hip, where the reduction in BMD was greater with ertugliflozin 15 mg versus placebo/glimepiride.
Also Read: Young-onset Diabetes linked to higher hospitalization with mental illness
"In patients with T2DM and inadequate glycemic control on metformin monotherapy, adding treatment with ertugliflozin 15 mg and 5 mg provided clinically meaningful and durable improvements in glycemic control, body weight, and SBP over 104 weeks," the authors write. "Ertugliflozin was well tolerated, with non‐clinically relevant changes in BMD."
For further reference log on to https://doi.org/10.1111/dom.13631
Medha Baranwal joined Medical Dialogues as an Editor in 2018 for Speciality Medical Dialogues. She covers several medical specialties including Cardiac Sciences, Dentistry, Diabetes and Endo, Diagnostics, ENT, Gastroenterology, Neurosciences, and Radiology. She has completed her Bachelors in Biomedical Sciences from DU and then pursued Masters in Biotechnology from Amity University. She has a working experience of 5 years in the field of medical research writing, scientific writing, content writing, and content management. She can be contacted at medha@medicaldialogues.in. Contact no. 011-43720751
To know about our editorial team click here
................................ Advertisement ................................