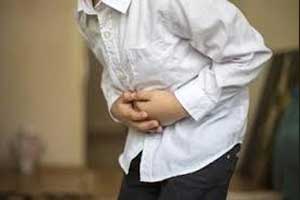 Xerava, Eravacycline injection secured approval from the US Food and Drug Administration (FDA) for the treatment of complicated intra-abdominal infections (cIAI) in patients aged ≥18 years, announced Tetraphase Pharmaceuticals.
Xerava, a fully-synthetic fluorocycline antibacterial that is structurally similar to tetracyclines is indicated for the treatment of complicated intra-abdominal infections (cIAI) caused by susceptible microorganisms.
Xerava showed potent activity against multi-drug resistant pathogens in Phase 3 IGNITE (Investigating Gram-negative Infections Treated with Eravacycline) programs.
In one trial of patients with cIAI, eravacycline infused intravenously (IV)  twice daily met the primary endpoint by demonstrating statistical noninferiority vs ertapenem. In the second trial of patients with cIAI, eravacycline IV twice daily met the primary endpoint by showing statistical non-inferiority of clinical response.
Eravacycline was well-tolerated in both trials and achieved high cure rates in patients with Gram-negative pathogens (including resistant strains).
Adverse reactions observed are:
• Tooth Discoloration
• Inhibition of Bone Growth
• Clostridium difficile-Associated Diarrhea
• Tetracycline Class Adverse Reactions
Each vial of Xerava contains 50 mg of eravacycline (equivalent to 63.5 mg of eravacycline dihydrochloride) and the excipient, mannitol (150 mg).
The recommended dose regimen of Xerava is 1 mg/kg every 12 hours. Administer intravenous infusions of Xerava over approximately 60 minutes every 12 hours.
Intra-abdominal infection (IAI) is classified as 'complicated' in instances where the infection extends beyond the source organ into the peritoneal space due to perforation or other gastrointestinal tract-related issues.
"The approval of XERAVA is an extraordinary achievement, one for which we thank the patients who have participated in our clinical studies, study investigators, and physicians as well as our dedicated employees," said Guy Macdonald, President and Chief Executive Officer of Tetraphase. "We are thrilled to have received FDA approval, and a positive opinion from the Committee for Medicinal Products for Human Use (CHMP) in Europe all within the same quarter. Each milestone is a significant accomplishment on its own and achieving both underscores the potential for Tetraphase and the medical need for XERAVA."
The following two tabs change content below.
Vinay Singh
Vinay Singh joined Medical Dialogue as Desk Editor in 2018. He covers the medical speciality news in different medical categories including Medical guidelines, updates from Medical Journals and Case Reports. He completed his graduation in Biotechnology from AAIDU and did his MBA from IILM Gurgaon. He can be contacted at editorial@medicaldialogues.in . Contact no. 011-43720751
Latest posts by Vinay Singh (see all)