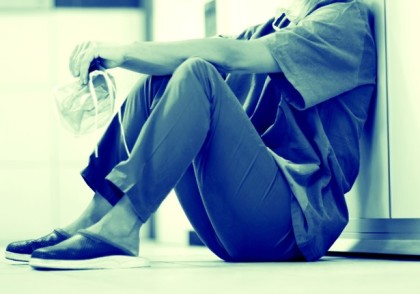 New York, NY: Treatment with ezogabine, an FDA approved drug used to treat seizure, resulted in a significant reduction of depression symptoms in patients with Major Depressive Disorder (MDD), a new study found.
The study, published in the journal Molecular Psychiatry demonstrated that after treatment with the drug, patients showed a 45 percent reduction in depression, a significant reduction in anhedonia, the inability to feel pleasure; and a significant increase in resilience.
James Murrough, Director of the Mood and Anxiety Disorders Program at the Icahn School of Medicine at Mount Sinai, and colleagues conducted the study to assess the effects of the KCNQ channel opener ezogabine (also known as retigabine) on reward circuitry and clinical symptoms in patients with MDD.
This is the first study to suggest that ezogabine, part of a class of drugs known as potassium channel openers, may have an antidepressant effect in humans.
Also Read: Adding Mirtazapine to SSRI as good as placebo in resistant depression: BMJ
Major depressive disorder (MDD) affects 121 million people worldwide and is the leading cause of disability, yet current treatments possess limited efficacy. A new therapeutic direction is emerging from an increased understanding of natural resilience as an active stress-coping process. It is known that potassium channels in the brain's reward system are an active mediator of resilience.
In a previous study, the Mount Sinai research team tested ezogabine, also known as retigabine, a potassium channel opener, in mice. They found that that ezogabine had significant antidepressant effects in the mice, expressed by two common measures in rodents: increased social interactions and preferences for natural rewards.
In this study, 18 medication-free individuals with MDD experiencing a major depressive episode received up to 900 mg of ezogabine daily during 10 weeks in an open-label study to determine if the drug significantly engaged their reward system. Resting-state functional magnetic resonance imaging data revealing the connectivity of the reward system were collected at baseline and post-treatment to reexamine brain reward circuitry.
Also Read: Psilocybin may be breakthrough therapy for resistant depression
Key Findings:
After treatment with ezogabine, subjects exhibited a significant reduction of depressive symptoms (Montgomery–Asberg Depression Rating Scale score change: −13.7 ± 9.7, p < 0.001, d = 2.08) and anhedonic symptoms (Snaith–Hamilton Pleasure Scale score change: −6.1 ± 5.3, p < 0.001, d = 1.00), which remained significant even after controlling for overall depression severity.
Improvement in depression was associated with decreased functional connectivity between the ventral caudate and clusters within the mid-cingulate cortex and posterior cingulate cortex (n = 14, voxel-wise p < 0.005).
In addition, a subgroup of patients tested with a probabilistic reward task (n = 9) showed increased reward learning following treatment.
"These findings highlight the KCNQ-type potassium channel as a promising target for future drug discovery efforts in mood disorders," write the authors.
"The results of this study are exciting because we haven't had a new medicine to treat depression in decades," said Dr. Murrough "Most antidepressants are in the same class of drugs and work by increasing serotonin. Our research suggests a different molecular target that works through other brain mechanisms and could be helpful for patents."
"We know that patients with depression become depressed for different reasons, and we've been stuck in a one size fits all treatment for a long time," said Dr. Murrough. "A new class of medicines could give us an opportunity to treat patients based on the specific underlying cause of their disease."
For further reference follow the link: https://doi.org/10.1038/s41380-018-0283-2