Empagliflozin does not increase bone fracture risk in diabetes patients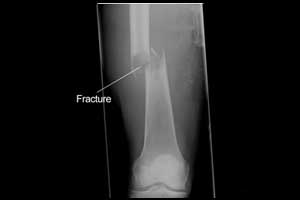 A new study published in the journal Diabetes Care finds that Empagliflozin -- a drug given for the treatment of type 2 diabetes (T2D) -- does not increase bone fracture risk in the patients with T2D.
Empagliflozin is an SGLT2 inhibitor, a drug class which helps to stop sodium-glucose transport proteins that have been filtered out of the blood by the kidneys being reabsorbed back into the blood. It helps to improve glycemic control among patients with type 2 diabetes by removing excessive glucose from the body through urine. This can result in improved HbA1clevels, which can reduce the risk of diabetes-related complications.
The US Food and Drug Administration (FDA) had strengthened its warning for canagliflozin (Invokana, Invokamet, Johnson & Johnson/Janssen) related to the increased risk for bone fractures in 2015. It remains unclear whether persons with diabetes have a coexisting bone disease that may make them more susceptible to adverse effects of the drugs on bone or if the SGLT2 inhibitor mechanism itself underlies the observed changes.
Sven Kohler, Boehringer Ingelheim International in Germany, and colleagues conducted the study to assess the effect of empagliflozin on bone fractures and bone mineral density in T2D patients in pooled placebo-controlled trial data and a head-to-head study versus glimepiride.
The researchers analyzed pooled data from patients who were randomized 1:1:1 to empagliflozin 10 mg, empagliflozin 25 mg, or placebo in phase I–III clinical trials. They also analyzed data from EMPA-REG H2H-SU trial in which patients received empagliflozin 25 mg or glimepiride as an add-on to metformin for 104 weeks with a 104-week extension. Bone fracture adverse events (AEs) were then evaluated through a search of investigator-reported (non adjudicated) events.
Read Also: Empagliflozin reduces adverse cardiovascular events in type 2 diabetes patients
Key Findings:


Bone fracture AEs were reported in 119 of 4221 patients (2.8%) randomized to empagliflozin 10mg, 105 of 4,196 patients (2.5%) randomized to empagliflozin 25mg, and 123 of 4203 patients (2.9%) randomized to the placebo group.


In the head-to-head trial, bone fracture AEs were reported in 31 of 765 patients (4.1%) receiving empagliflozin 25mg and in 33 of 780 patients (4.2%) receiving glimepiride.


" Empagliflozin did not increase the risk of bone fracture compared with placebo in a pooled analysis of >12,000 patients or compared with glimepiride in a 4-year head-to-head study," conclude the authors.
For more information log on to
https://doi.org/10.2337/dc17-1525
Source : With inputs from Diabetes Care