Empagliflozin decreases on risk Of CV Death and HF hospitalization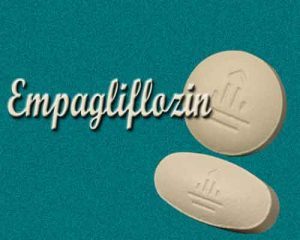 Diabetes has been found to be associated with increased risk of cardiovascular death and heart failure. Diabetic patients get increased incidence of coronary artery disease and acute coronary syndrome. The drugs for control of diabetes are now evaluated more on the basis of their capacity to decrease cardiovascular risk as well as control of hyperglycemia.
In EMPA-REG OUTCOME, 7020 patients with type 2 diabetes (HbA1c 7–10% and eGFR > 30 mL/min/1.73 m2) and established atherosclerotic cardiovascular disease (CVD) were treated with empagliflozin 10 or 25 mg, or placebo, once daily and followed for a median of 3.1 years.
Empagliflozin reduced the risk of CV death by 38%, heart failure (HF) hospitalization by 35%, and the composite of CV death and HF hospitalization by 34%. The benefits of empagliflozin were similar in those with (10.1%) and without (89.9%) HF at baseline.
In the 6314 patients without HF at baseline, the researchers derived the 5-year risk for incident HF using the 9-variable Health ABC HF Risk score [classified as low-to-average (>10%), high (10–20%), and very high (≥ 20%)]. Overall, 67.2% of the population had low-to-average HF risk, 24.2% were at high risk, and 5.1% at very high 5-year HF risk.
The benefit of treatment with Empagliflozin was apparent across all 3 groups for the endpoint of CV death and HF hospitalization.
Consistent with the effects seen in the overall trial population, empagliflozin reduced the risk of CV death across the spectrum of HF risk, although the absolute risk reductions were lower in those without HF and less HF risk.
The researcher concluded that treatment with empagliflozin in patients with diabetes and established CVD reduced the risk for HF hospitalization and CV death across a spectrum of HF risk.
HF benefits seen with the sodium glucose cotransporter-2 (SGLT2) inhibitors may be "consequent to improved hemodynamics with a reduction of loading of the myocardium."
References


J Butler, Presenter. ESC 2017 Late-Breaking Clinical Trial: Does the risk for heart failure (HF) modulate the effectiveness of empagliflozin on HF hospitalisation or CV death in patients with type 2 diabetes without HF? Insights from EMPA-REG OUTCOME. ESC 2017. 28 AUG 2017.


D Fitchett, J Butler, P van de Borne, et al: Effects of empagliflozin on risk for cardiovascular death and heart failure hospitalization across the spectrum of heart failure risk in the EMPA-REG OUTCOME trial. Eur Heart J. 28 Aug 2014. (Published online ahead of print.)