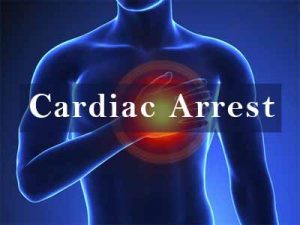 Among adults with out-of-hospital cardiac arrest (OHCA), a strategy of initial laryngeal tube (LT) insertion was associated with significantly greater 72-hour survival compared with a strategy of initial endotracheal intubation (ETI), according to the findings of a new study recently published in JAMA.
Henry E. Wang and associates conducted a study to compare the effectiveness of a strategy of initial LT insertion vs initial ETI in adults with OHCA.
The researchers conducted a multicenter pragmatic cluster-crossover clinical trial involving Emergency medical services (EMS) agencies that included 3004 adults with OHCA and anticipated need for advanced airway management.
Read Also:Using adrenaline in cardiac arrest likely to cause brain damage : Landmark study
"This is one of the first randomized trials to show that a paramedic airway intervention can improve cardiac arrest survival," said lead author Henry E. Wang, who described the study as a multicenter head-to-head comparison between the newer intubation tube and a traditional one.
Twenty-seven EMS agencies were randomized in 13 clusters to initial airway management strategy with LT (n = 1505 patients) or ETI (n = 1499 patients), with crossover to the alternate strategy at 3- to 5-month intervals.
The primary outcome was 72-hour survival. Secondary outcomes included the return of spontaneous circulation, survival to hospital discharge, favorable neurological status at hospital discharge and key adverse events.
Key study findings:
The overall, survival was higher in the new tube device group than the standard intubation group.
With the new tube, 18.3 percent survived three days in the hospital, while in the intubation group, 15.4 percent survived three days.
A total of 10.8 percent in the new tube group survived to leave the hospital, while 8.1 percent in the intubation group survived to leave the hospital.
The proportion of patients surviving with good brain function was also higher for the new device than standard intubation.
"Our trial showed that cardiac arrest patients treated using the newer and easier laryngeal tube device may have a higher survival rate, "said Wang. "Based upon these results, use of the newer, more flexible laryngeal breathing tube could result in thousands of saved lives every year," he added.
According to the authors, LT insertion may be considered as an initial airway management strategy in patients with OHCA, but limitations of the pragmatic design, practice setting, and ETI performance characteristics suggest that further research is warranted.
Sudden cardiac arrest, or loss of mechanical activity of the heart, is usually caused by a heart attack. More than 400,000 individuals are treated for out-of-hospital cardiac arrest each year, with the vast majority occurring at home, according to the American Heart Association. Studies show that only about 10 percent of people who suffer cardiac arrest outside the hospital survive. Delivery of oxygen to the lungs is a critical part of reviving a patient from cardiac arrest.
For reference log on to 10.1001/jama.2018.7044