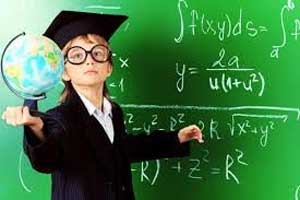 Two new pediatric-use marketing authorizations (PUMAs) for Kigabeq (vigabatrin) and Slenyto (melatonin) bagged the approval from The European Medicines Agency (EMA).
Slenyto is to be used for the treatment of insomnia in children from 2 years of age with autism spectrum disorder and Smith-Magenis syndrome (a disorder with a variety of features including intellectual disability, speech and language delay, distinctive facial features, difficulty sleeping and behavioral problems).
Slenyto has been developed specifically for children and is available in an age-appropriate form, in small tablets. The approval was backed up by a clinical trial which provided scientific data on its efficacy and safety in this population. Its active ingredient, melatonin, is a naturally-occurring hormone which is normally produced by a gland in the brain called the pineal gland and is involved in coordinating the body's sleep cycle. Data from the clinical trial and from the scientific literature suggest the medicine is associated with a significant increase in total sleep time, a shortened sleep latency (the time it takes to fall asleep after the lights have been turned out) and a longer duration of uninterrupted sleep. The main side effects observed in the clinical trial were somnolence (sleepiness), headache and fatigue.
Read Also: Larotrectinib -first pediatric cancer drug wth 93 % response rate : Lancet
The other drug Kigabeq is indicated for the treatment of West's syndrome and resistant partial epilepsy, in infants and children, aged from one month to seven years of age.
Vigabatrin, the active substance in Kigabeq, is an antiepileptic agent and is commonly used to treat adult and pediatric patients, in particular patients with forms of epilepsy which are difficult to manage.
The new drugs are based on the child-friendly formulation that is much easier to administer and thus reduces the risk of medication errors Kigabeq has been developed as 100 mg and 500 mg soluble tablets, with incremental unitary doses of 50 mg, to allow better adjustment of the dose to the patient's body weight. The medicine is to be given as an oral solution and can also be administered via nasogastric tube. The most common treatment-related adverse events were visual field defects, marked sedation, as well as agitation and excitation.
PUMAs can be granted for authorized medicines which have been developed specifically for children and are no longer under patent protection. PUMAs aim to stimulate research of existing medicines for better treatments for children by giving the medicines ten years of market protection.

For reference log on to EMA