Eliminating CK-MB Testing in Suspected ACS - American College of Cardiology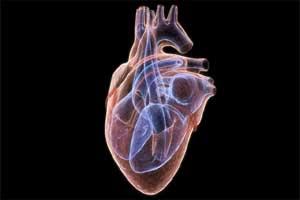 Researchers at the Johns Hopkins University School of Medicine and the Mayo Clinic have compiled peer-reviewed evidence and crafted a guideline designed to help physicians and medical centers stop the use of a widely ordered blood test that adds no value in evaluating patients with suspected heart attack.
The investigators' report on the test, published Aug. 14 in JAMA Internal Medicine, points to a previous statement from the American College of Cardiology and five peer-reviewed studies concluding that creatine kinase-myocardial band (CK-MB) testing can no longer be considered an effective biomarker for detecting damaged heart muscle and can be safely eliminated from practice in this clinical setting.
The new report is the first in a series of peer-reviewed implementation guides co-authored by faculty from the High Value Practice Academic Alliance (HVPAA), a national coalition created by The Johns Hopkins University School of Medicine. Faculty from more than 80 academic institutions, representing 15 medical specialties and subspecialties, have joined HVPAA and are working together to advance quality-driven value improvement.
"This article is the first in a series of collaborative multi-institutional publications designed to bridge knowledge to high value practice. We present multiple quality improvement initiatives that safely eliminated CK-MB to give providers reassurance about trusting troponin levels when managing patients with suspected acute coronary syndrome," says Jeffrey Trost, M.D., assistant professor of medicine at the Johns Hopkins University School of Medicine and the paper's corresponding author.
Heart disease remains the leading cause of death in men and women in the United States, and each year 735,000 Americans have heart attacks that damage the heart muscle, according to the U.S. Centers for Disease Control and Prevention. Of those, an estimated 120,000 die. About one in five heart attacks are "silent," yielding no symptoms, but symptoms such as chest tightness or pain, dizziness, nausea and fatigue are good reasons to seek immediate evaluation, according to the American Heart Association.
Among the diagnostic tools to detect heart attacks are blood tests that measure levels of various proteins released into the bloodstream when heart cells are injured. Two of these are cardiac troponin and CK-MB.
In 2000 the American College of Cardiology and the European Society of Cardiology identified cardiac troponin as the ideal biomarker due to its high sensitivity for detecting injury to the heart, and the 2014 American Heart Association/American College of Cardiology guidelines concluded that CK-MB provides no additional diagnostic value for diagnosing heart attacks. Despite these recommendations, Trost says, a 2013 survey conducted by the College of American Pathologists found that 77 percent of nearly 2,000 labs in the U.S. still use CK-MB as a cardiac damage biomarker.
The clinical and financial implications of institutions continuing CK-MB testing are significant, say the researchers, who estimate that all blood tests for diagnosing heart attacks add $416 million each year to the cost of care. The research team also cites studies showing that in addition to its diagnostic value, troponin testing is a more definitive predictor of in-hospital mortality and severity of disease.
The new report, Trost says, is intended to highlight the need to phase out CK-MB and provide a blueprint for doing so based on the U.S. Health Resources & Services Administration's strategies for implementing any quality improvement initiative.
The four steps listed include: 1. Design and implement a hospitalwide education campaign. 2. Partner with clinical stakeholders (in cardiology, emergency medicine, internal medicine, laboratory/pathology) to remove CK-MB from standardized heart disease routine order sets. 3. Enlist information technology/laboratory medicine staff to create and integrate a best practice "alert" that appears on any computerized provider order entry system when clinicians order CK-MB. 4. Measure use of the test and patient care quality and safety outcomes before and after the intervention.
Additional guides being co-authored by HVPAA faculty from multiple institutions aim to reduce unnecessary transfusions, routine daily lab tests, antibiotics for asymptomatic bacteriuria, inappropriate Clostridium difficile testing and cardiac telemetry.
The following are key points to remember about eliminating creatine kinase–myocardial band (CK-MB) testing in suspected acute coronary syndrome (ACS):


Cardiac biomarker testing occurs in nearly 30 million emergency department visits nationwide each year in the United States.


The American College of Cardiology/European Society of Cardiology indicate that cardiac troponin (cTn) is the biomarker of choice owing to its nearly absolute myocardial tissue specificity and high clinical sensitivity for myocardial injury.


Multiple academic medical centers have implemented interventions to eliminate the routine ordering of CK-MB tests, with published patient safety outcomes data; however, CK-MB testing is still ordered in many hospitals and emergency departments.


Although seemingly straightforward to articulate, there are significant barriers to implementation, and the biggest hurdle has been convincing physicians who have ordered CK-MB for years to change their practice.


Hospital leadership should present the evidence supporting elimination of CK-MB and exclusive use of cTn to diagnose acute myocardial infarction, identify reinfarction, and estimate infarct size.


Education may be provided through various venues, including lectures, pocket cards, online modules, social media demonstrations, and simulations.


In addition, academic institutions must engage the house staff as members of the quality improvement team for an effective initiative.


It is also important to inform physicians that CK-MB adds to the health care system financial burden without adding value to patient care.


Hospital leaders need to partner with information technology and/or laboratory medicine staff to remove CK-MB from standardized ACS routine order sets. Doing this simple step alone has been shown to significantly reduce CK-MB ordering.


Eliminating a simple laboratory test that provides no incremental value to patient care can lead to millions of health care dollars saved without adversely affecting patient care quality, and in this case potentially improving patient care.


For more details click on the link : Matthew D. Alvin, Allan S. Jaffe, Roy C. Ziegelstein, Jeffrey C. Trost. Eliminating Creatine Kinase–Myocardial Band Testing in Suspected Acute Coronary Syndrome. JAMA Internal Medicine, 2017; DOI: 10.1001/jamainternmed.2017.3597