Eliminate trans-fats from global food supply by 2023- WHO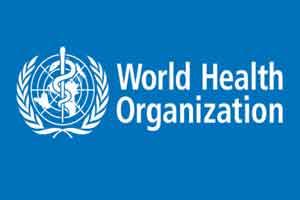 WHO has given a clarion call to eliminate trans-fats - a dangerous fat from food supply globally by 2023.It released REPLACE, a step-by-step guide for the elimination of industrially-produced trans-fatty acids from the global food supply.Trans fats are a type of unsaturated fat that is found in meat and dairy products. But the predominant source is industrially-produced and contained in baked and fried foods such as fries and doughnuts, snacks, and partially hydrogenated cooking oils and fats often used by restaurants and street vendors.
Earlier draft guidelines were developed by WHO which had following recommendations.
Key Recommendations by WHO trans-fats include :


Excessive amounts of saturated fat and trans fat should be replaced by polyunsaturated fats, such as fish, canola and olive oils


Reduced intake of saturated fatty acids have been associated with a significant reduction in risk of coronary heart disease when replaced with polyunsaturated fatty acids or carbohydrates from whole grains


Total fat consumption should not exceed 30 percent of total energy intake to avoid unhealthy weight gain


Help create and support healthy eating patterns in various settings, including home, work, and school


According to an estimate every year, trans fat intake leads to more than 500,000 deaths of people from cardiovascular disease therefore eliminating trans fats is key to protecting health and saving lives asserts WHO.
Industrially-produced trans fats are present in snack food, baked foods, and fried foods. Manufacturers often use hardened vegetable fats, such as margarine and ghee as they have a longer shelf life than other fats. But healthier alternatives may be used without compromising on taste or cost of food.
"WHO calls on governments to use the REPLACE action package to eliminate industrially-produced trans-fatty acids from the food supply,"said WHO Director-General, Dr Tedros Adhanom Ghebreyesus. "Implementing the six strategic actions in the REPLACE packae will help achieve the elimination of trans fat, and represent a major victory in the global fight against cardiovascular disease."
REPLACE provides six strategic actions to ensure the prompt, complete, and sustained elimination of industrially-produced trans fats from the food supply:
REview dietary sources of industrially-produced trans fats and the landscape for required policy change.
Promote the replacement of industrially-produced trans fats with healthier fats and oils.
Legislate or enact regulatory actions to eliminate industrially-produced trans fats.
Assess and monitor trans fats content in the food supply and changes in trans fat consumption in the population.
Create awareness of the negative health impact of trans fats among policy makers, producers, suppliers, and the public.
Enforce compliance of policies and regulations.
Many countries have virtually eliminated industrially-produced trans fats through legally imposed limits on the amount that can be contained in packaged food. Denmark was the first country to mandate restrictions on industrially-produced trans fats which resulted in decline of cardiovascular disease deaths compared to other countries.
Action is needed now in low- and middle-income countries, where controls of use of industrially-produced trans fats are often weaker, to ensure that the benefits are felt equally around the world.
"Why should our children have such an unsafe ingredient in their foods?" asks Dr Tedros. "The world is now embarking on the UN Decade of Action on Nutrition, using it as a driver for improved access to healthy food and nutrition. WHO is also using this milestone to work with governments, the food industry, academia and civil society to make food systems healthier for future generations, including by eliminating industrially-produced trans fats."
A comprehensive approach to tobacco control globally over the last decade has resulted in controlling deaths due to tobacco use considerably . Now, a similar approach to trans fat can help to make that kind of progress against cardiovascular disease, another of the world's leading causes of preventable death.