Red cell distribution width is prognostic marker in severe sepsis: PGI Chadigarh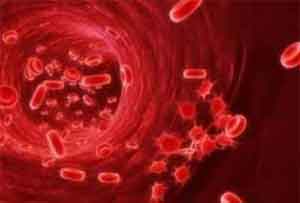 Sepsis is a dysregulated host response to infection resulting in potentially life-threatening organ dysfunction.
A recent study was performed by doctors of Department of Internal Medicine and Department of Hematology, Postgraduate Institute of Medical Education and Research, Chandigarh, India to study the elevation in red cell distribution width (RDW), a simple routinely done investigation, could be a prognostic marker in these patients.
Between January 2014 and June 2015, 200 patients with severe sepsis at admission were prospectively evaluated for association between RDW at admission and 30-day mortality. Besides the groups of raised and normal RDW, study population was further analyzed after categorizing into three RDW groups as follows: ≤14.5%, 14.6–17.3%, and >17.3% as well. To find out factors associated independently with 30-day mortality, we applied multivariate logistic regression analysis.
Doctors Aditya Jandial, Susheel Kumar, Ashish Bhalla, Navneet Sharma, Neelam Varma, and Subhash Varma from Postgraduate Institute of Medical Education and Research, who performed the study, found that among 200 patients, 115 (57.5%) were males. Mean age of the study subjects was 51.32 ± 16.98 years. Mean RDW at admission was 17.40 ± 3.21%, ranging from 12.6% to 33.3%. Mean Acute Physiology and Chronic Health Evaluation II (APACHE II) score of study population at admission was 22.49 ± 5.72. One hundred and fourteen (57%) patients had 30-day mortality. Even though RDW showed a hierarchical association with 30-day mortality among three RDW groups, it was not found to be an independent predictor of 30-day mortality. APACHE II score, serum albumin, partial pressure of arterial oxygen/fraction of inspired oxygen ratio, and serum fibrinogen level at admission were observed to be independent predictors of 30-day mortality.
The authors concluded that in severe sepsis patients, RDW though showed a graded relationship with 30-day mortality was not found to be an independent predictor of 30-day mortality.
The study has been published in the September 2017 Issue of the Indian Journal of Critical Care Medicine, the official journal of Indian Society of Critical Care Medicine.
You can read the article by clicking on the following link
Jandial A, Kumar S, Bhalla A, Sharma N, Varma N, Varma S. Elevated red cell distribution width as a prognostic marker in severe sepsis: A prospective observational study. Indian J Crit Care Med [serial online] 2017 [cited 2017 Sep 21];21:552-62. Available from: http://www.ijccm.org/text.asp?2017/21/9/552/214624
Source : Indian Journal of Critical Care Medicine