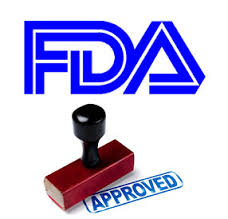 The US Food and Drug Administration (FDA) has given its approval to AbbVie's Elagolix (Orilissa), a novel gonadotropin-releasing hormone receptor antagonist, for the treatment of moderate to severe endometriosis pain.
Orilissa represents the first FDA-approved oral treatment for the condition in over a decade, AbbVie said.
"ORILISSA represents a significant advancement for women with endometriosis and physicians who need more options for the medical management of this disease," Michael Severino, M.D., Executive Vice President, Research and Development and Chief Scientific Officer, AbbVie, said in AbbVie's press release. "The approval of ORILISSA demonstrates AbbVie's continued commitment to address serious diseases and unmet needs."
Endometriosis is one of the most common gynecologic disorders. Endometriosis-associated pain is often managed with medicines such as oral contraceptives, nonsteroidal anti-inflammatory drugs (NSAIDs), opioids and hormonal therapies, which can work for some women but very few are specifically indicated for the treatment of endometriosis.
The approval is supported by data from two replicate studies in the largest endometriosis Phase 3 study program conducted to date, which evaluated nearly 1,700 women with moderate to severe endometriosis pain.
Clinical trial data demonstrated Orilissa significantly reduced the three most common types of endometriosis pain: daily menstrual pelvic pain, non-menstrual pelvic pain and pain with sex. A higher proportion of women treated with Orilissa 150 mg once daily and 200 mg twice daily were responders for daily menstrual pain and non-menstrual pelvic pain compared to placebo in a dose-dependent manner at month three. Women were defined as responders if they experienced a reduction in daily menstrual pain and non-menstrual pelvic pain with no increase in analgesic use (nonsteroidal anti-inflammatory drug or opioid) for endometriosis-associated pain.
Read Also: Childhood abuse increases risk of endometriosis in later life
Key Findings of the Trial:
Both ORILISSA treatment groups showed statistically significant greater mean decreases from baseline compared to placebo in daily menstrual pain and non-menstrual pelvic pain at month six.
Women in the Phase 3 studies also provided a daily self-assessment of their endometriosis pain using a numeric rating scale (NRS) and women taking ORILISSA 150 mg once daily and 200 mg twice daily reported a statistically significant reduction from baseline in NRS scores compared to placebo at month three.
Clinical trial data also demonstrated women taking ORILISSA 200 mg twice daily showed a statistically significant greater reduction in pain with sex from baseline to month three compared to placebo.
Other adverse effects seen in the phase III trials included increases in blood lipids and greater rates of mild-moderate hot flushes.
The recommended duration Orilissa use is up to 24 months for the 150 mg once daily dose and up to six months for the 200 mg twice daily dose, as it causes a dose-dependent decrease in bone mineral density (BMD).  BMD loss is greater with increasing duration of use and may not be completely reversible after stopping treatment. For women with moderate hepatic impairment, the recommended dosage is 150 mg once daily for up to six months. It is recommended to be taken orally at approximately the same time each day, with or without food.
Elagolix is also contraindicated for women who are pregnant or are trying to conceive. AbbVie noted that elagolix may alter patients' menstrual cycles such that they may not be aware of becoming pregnant.