Egypt based doctor performs 28 free of cost uterus surgeries at Nagpur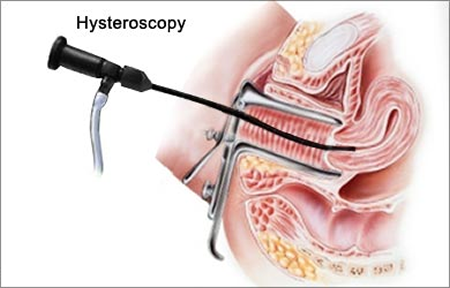 Nagpur: Dr Osama Shawki, a well known hysteroscopist based in Egypt, performed surgeries free of cost at Well Care Hospital, in Dhantoli on 6 women from the city who, till before the procedure had no hope to conceive.
The surgeries were performed as part of a national conference for gynaecologists entitled "Uterus in Focus", organized by Central India Test Tube Baby Centre director, Dr Sushma Deshmukh in association with Nagpur Obstetrics and Gynaecology Society(NOGS).
More than 300 women from the region were diagnosed with various gynaecological disorders. Twenty-eight among them, including the six, were selected for hysteroscopy.
Dr Kadambari Balkawade, Zilla Parishad CEO inaugurated the conference, presided over by Trilokchand Kochar, president of Vichkshan Jain Hospital Balaghat as guest of
honour.
Hysteroscopy
is the inspection of the uterine cavity by endoscopy with access through the cervix. It allows for the diagnosis of intrauterine pathology and serves as a method for surgical intervention (operative hysteroscopy).
A hysteroscope is an endoscope that carries optical and light channels or fibers. It is introduced in a sheath that provides an inflow and outflow channel for insufflation of the uterine cavity. In addition, an operative channel may be present to introduce scissors, graspers or biopsy instruments. A hysteroscopic resectoscope is similar to a transurethral resectoscope and allows entry of an electric loop to shave off tissue, for instance to eliminate a fibroid.
Indications:


Asherman's syndrome


Endometrial polyp. Polypectomy.


Gynecologic bleeding


Endometrial ablation (Some newer systems specifically developed for endometrial ablation such as the Novasure do not require hysteroscopy)


Myomectomy for uterine fibroids.


Congenital uterine malformations (also known as Mullerian malformations).


Evacuation of retained products of conception in selected cases.


Removal of embedded IUDs.


Complications:
Uterine perforation, cervical laceration, intrauterine infection (especially in prolonged procedures), electrical and laser injuries, and complications caused by the distention media may be seen. The use of insufflation (also called
distending
) media can lead to serious and even fatal complications due to embolism or fluid overload with electrolyte imbalances.Particularly the electrolyte-free insufflation media increase the risk of fluid overload with electrolyte imbalances, particularly hyponatremia, heart failure as well as pulmonary and cerebral edema.
Source : With inputs