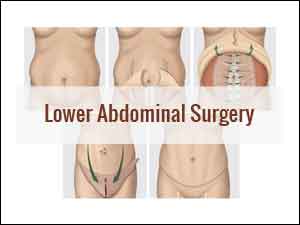 Use of various adjuvants to spinal anaesthesia is a well-known modality to provide intra- and post-operative analgesia. A recent study, performed by doctors from Department of Anaesthesiology, Sawai Man Singh Medical College was done to evaluate and compare the analgesic efficacy of clonidine and magnesium when used as an additive to intrathecal 0.5% hyperbaric bupivacaine.
Ninety patients of the American Society of Anesthesiologists' physical status grade I or II, scheduled for lower abdominal surgery under spinal anaesthesia, were randomly allocated into three groups. Group B received 3 mL of 0.5% hyperbaric bupivacaine with 1 mL of normal saline, Group C received 3 mL of 0.5% hyperbaric bupivacaine with 1 mL (30 μg) of clonidine and Group M received 3 mL of 0.5% hyperbaric bupivacaine with 1 mL (50 mg) magnesium sulphate. The primary outcome variable was duration of analgesia and secondary outcome variables included onset and duration of sensory and motor block, sedation level and adverse effects. Data were analysed with ANOVA, Kruskal–Wallis and Chi-square tests.
Doctors Mamta Khandelwal, Debojyoti Dutta, Usha Bafna, Sunil Chauhan, Pranav Jetley, Saikat Mitra, from SMS Medical College, who performed the study, found that the time to first rescue analgesia was significantly (P < 0.01) longer in the Group C (330.7 ± 47.7 min) than both Groups. Group M (246.3 ± 55.9 min) showed significantly prolonged analgesia than Group B (134.4 ± 17.9 min). Group C and Group M showed significantly prolonged duration of both sensory and motor block compared to Group B.
The authors concluded  Intrathecal clonidine added to bupivacaine prolongs the duration of post-operative analgesia, and hastens the onset and prolongs the duration of sensory and motor block compared to magnesium or controls.
The study has been published in the August 2017 Issue of the Indian Journal of Anaesthesia, the official journal of Indian Society of Anaesthesiologists.
You can read the article by clicking on the following link
Khandelwal M, Dutta D, Bafna U, Chauhan S, Jetley P, Mitra S. Comparison of intrathecal clonidine and magnesium sulphate used as an adjuvant with hyperbaric bupivacaine in lower abdominal surgery. Indian J Anaesth [serial online] 2017 [cited 2017 Aug 28];61:667-72. Available from: http://www.ijaweb.org/text.asp?2017/61/8/667/212884
The following two tabs change content below.
Meghna A Singhania is the founder and Editor-in-Chief at Medical Dialogues. An Economics graduate from Delhi University and a post graduate from London School of Economics and Political Science, her key research interest lies in health economics, and policy making in health and medical sector in the country. She can be contacted at meghna@medicaldialogues.in. Contact no. 011-43720751
Latest posts by Meghna Singhania (see all)