Effervescent paracetamol may worsen blood pressure control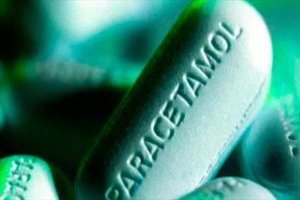 Effervescent paracetamol tablets may lead to a significant daytime and an overall increase in ambulatory 24-h systolic blood pressure(SBP), according to the findings of a study published in the Journal of hypertension.
Benitez Camps and his associates conducted a multicentered open crossover randomized clinical trial to evaluate the effect of effervescent paracetamol on office and ambulatory blood pressure (BP) compared with noneffervescent paracetamol in hypertensive patients.
Read Also:Paracetamol use in infancy may lead to asthma in teenage
46 participants were included in the study having office BP 150/95 mmHg or less and daytime ambulatory BP 140/90 mmHg or less, stable pharmacologic or nonpharmacologic antihypertensive treatment, and concomitant chronic osteoarticular pain.
The study participants were grouped into two and randomly assigned to 3-week periods of effervescent paracetamol (1 g three times a day) first and noneffervescent paracetamol later, or inversely, during a 7-week study period. 21 were treated with paracetamol effervescent and noneffervescent later, and 25 followed the opposite sequence.24-h ambulatory BP monitoring was performed at the start and end of each treatment period.
The primary outcome was differences in 24-h systolic blood pressure between baseline and end of both treatment periods.
Read Also: Taking paracetamol during pregnancy may reduce fertility of daughters
Key study findings:


The difference in 24-h SBP between the two treatments was 3.99 mmHg higher in the effervescent paracetamol treatment period.


Similarly, the per-protocol analysis showed a difference in 24-h SBP between the two groups of 5.04 mmHg higher in the effervescent paracetamol treatment period.


Self-reported pain levels did not differ between groups and did not vary by treatment period.


No serious adverse events were reported in either study arm.


The study concluded that the use of effervescent paracetamol may worsen the control of ambulatory BP which must be considered before intensifying the therapy for poorly controlled hypertension.
For reference log on to 10.1097/HJH.0000000000001733
Source : With inputs from Journal of hypertension