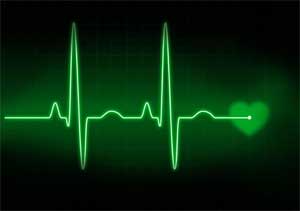 The U.S. Preventive Services Task Force is again recommending against screening with exercise or resting electrocardiography (ECG) to prevent cardiovascular disease (CVD) events in asymptomatic, low-risk adults. It is nearly the same recommendations on electrocardiography (ECG) screening for asymptomatic adults as those it published in 2012. The updated statement was published recently in JAMA Network.
 As in 2012, the USPSTF continues to recommend against screening with ECG in adults at low risk, and the evidence remains insufficient on screening in adults at increased risk.
The USPSTF reviewed the evidence on whether screening with resting or exercise ECG improves health outcomes compared with the use of traditional CVD risk assessment alone in asymptomatic adults.
The recommendations were based on a meta-analysis of 16 studies which included 77,140 participants in the study.
Key Recommendations :
Screening with exercise ECG has no impact on cardiovascular composite outcomes in adults ages 50 to 75 years with diabetes (two randomized trials; n=1,151)
Adding exercise ECG to traditional risk factors such as age, sex, current smoking, diabetes, total cholesterol level, and high-density lipoprotein cholesterol level produces small improvements in stratification (five cohort studies; n=9,582)
Adding resting ECG to traditional risk factors produced small improvements in discrimination and appropriate risk classification for prediction of multiple cardiovascular outcomes, although evidence was limited by imprecision, quality, considerable heterogeneity, and inconsistent use of risk thresholds used for clinical decision making (nine cohort studies; n=66,407)
The USPSTF statement regarding intermediate  and high-risk patients recognizes that "this group should not be viewed as a uniform dichotomy compared with the low-risk group, but rather as having a gradient of risk based on the number and intensity of risk factors contributing to the scoring models," writes Robert J. Myerburg, MD, University of Miami Miller School of Medicine, Florida, in his JAMA editorial
Whereas the exercise ECG has important uses in patients "who present with chest discomfort, dyspnea, or palpitations," neither the resting nor exercise version of the test is a useful supplement to routine risk assessment in the "otherwise healthy asymptomatic individual," Joseph S. Alpert, MD, University of Arizona College of Medicine, Tucson, says in an editorial in JAMA Cardiology 
RCTs of screening with exercise ECG found no improvement in health outcomes, despite focusing on higher-risk populations with diabetes. The addition of resting ECG to traditional risk factors accurately reclassified persons, but evidence for this finding had many limitations.
For more reference log on to
https://jamanetwork.com/journals/jama/fullarticle/2684613
Vinay Singh joined Medical Dialogue as Desk Editor in 2018. He covers the medical speciality news in different medical categories including Medical guidelines, updates from Medical Journals and Case Reports. He completed his graduation in Biotechnology from AAIDU and did his MBA from IILM Gurgaon. He can be contacted at editorial@medicaldialogues.in . Contact no. 011-43720751