EAU Guidelines on nonsurgical management of urinary incontinence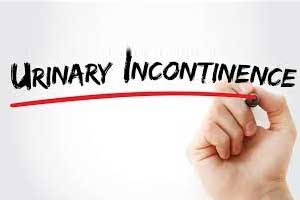 The European Association of Urology have released its guidelines on assessment and nonsurgical management of urinary incontinence.
Urinary incontinence is a common condition that negatively impacts the patient's quality of life. There are a number of types of incontinence and since the treatments will vary, it is important to diagnose the type first for proper management. These guidelines aim to provide sensible and practical evidence-based guidance on the clinical problem of urinary incontinence.
Major recommendations are-


History taking is an integral component of initial patient evaluation


Physical examination is an important component of initial patient evaluation. Abdominal examination is recommended to exclude urinary retention and pelvic masses. In addition, perineal examination recommended, including external genitalia, vaginal or rectal examination, pelvic floor contraction, and examination of the dermatomes innervated by sacral roots.


Ask patients with urinary incontinence to complete a voiding diary when the standardised assessment is needed.


The estrogen status should be assessed in women.


Perform urinalysis as a part of the initial assessment of a patient with UI.


If a symptomatic UTI is present with UI, reassess the patient after treatment.


Do not routinely treat asymptomatic bacteriuria in elderly patients to improve UI.


When measuring postvoid residual urine volume (PVR), use ultrasound.


Measure PVR when assessing patients with complicated UI.


PVR should be measured in patients receiving treatments that may cause or worsen voiding dysfunction.


Do not routinely carry out urodynamics when offering treatment for uncomplicated SUI.


Perform urodynamics if the findings may change the choice of invasive treatment.


Do not use urethral pressure profilometry or leak point pressure to grade severity of incontinence.


Use a pad test when quantification of UI is required.


Do not routinely carry out imaging of the upper or lower urinary tract as part of the assessment of UI.


Offer antimuscarinic drugs or mirabegron for adults with urge UI (UUI) who failed conservative treatment.


Consider extended release formulations of antimuscarinic drugs whenever possible.


If an antimuscarinic treatment proves ineffective, consider dose escalation or offering an alternative antimuscarinic formulation or mirabegron or a combination.


Long-term antimuscarinic treatment should be used with caution in elderly patients, especially those who are at risk of, or have, cognitive dysfunction.


Offer duloxetine in selected patients with symptoms of stress UI (SUI) when surgery is not indicated. Duloxetine should be initiated and withdrawn using dose titration because of high risk of adverse event.


In addition Lifestyle modifications including Caffeine reduction, Physical exercise, reducing Fluid intake, Controlling weight and Smoking cessation also contribute to the alleviation of symptoms of Urinary incontinence, the guidelines suggest.
For further reference log on to:
http://www.europeanurology.com/article/S0302-2838(18)30002-2/fulltext
Source : European Urology