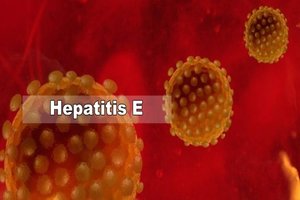 HEV has discovered in the early 1980s and its infection is a significant cause of morbidity and mortality, representing an important global health problem.HEV is endemic in most high-income countries and is largely a zoonotic infection.European Association for the Study of the Liver EASL has released its latest  Clinical Practice Guidelines on hepatitis E.The quality of the evidence in the recommendations has been classified into one of three levels: high (A), moderate (B) or low (C). The GRADE system offers two grades of recommendation: strong (1) or weak (2).It must be noted that only the review of the literature was used to inform recommendations.

Key recommendations-
Travelers with hepatitis returning from areas endemic for HEV gt 1 or 2 should be tested for HEV (A1) 

Pregnant women with HEV gt 1 or 2 should be cared for in a high-dependency setting, and transferred to a liver transplant unit if liver failure occurs (A1)
All patients with symptoms consistent with acute hepatitis should be tested for hepatitis E (A1)
Testing of hepatitis E in patients with unexplained flares of chronic liver disease (C2)
HEV testing in all immunosuppressed patients with unexplained abnormal LFTs (A1)
 HEV testing, irrespective of LFT results, in patients presenting with neuralgic amyotrophy, Guillain-Barré syndrome (B1)
HEV testing for patients with encephalitis/myelitis (C2) 
Testing patients with HEV infection for proteinuria (C2) 
 Patients with acute or chronic HEV infection who develop new-onset proteinuria may be considered for a renal biopsy (C2)
Antiviral treatment for patients with chronic HEV infection and associated glomerular disease (C2)
Using a combination of serology and NAT testing to diagnose HEV infection (A1)
 NAT testing to diagnose chronic HEV infection (A1)
All patients with hepatitis should be tested for HEV, as part of the first-line virological investigation, irrespective of travel history (A1)
Patients presenting with suspected drug-induced liver injury (DILI) should be tested for HEV (A1)

 Patients with abnormal LFTs after receiving blood products should be tested for HEV (A1)

 Blood donor services should screen blood donors for HEV by NAT (nucleic acid amplification techniques), informed by local risk-assessment and cost-effectiveness studies, both of which may vary considerably by geographical location (A1)
Ribavirin treatment may be considered in cases of severe acute hepatitis E or acute-on-chronic liver failure. (C2)
EASL recommends decreasing immunosuppression at diagnosis of chronic HEV infection in solid organ transplant recipients, if possible (B1)
In patients with persisting HEV replication three months after detection of HEV RNA, ribavirin monotherapy for a duration of 12 weeks is recommended. (B1)
At the end of the scheduled period of therapy, HEV RNA should be assessed in the serum and in the stool (B1)

If HEV RNA is undetectable in both, stop ribavirin (C2)
In patients in whom HEV RNA is still detectable in the serum and/or in the stool after 12 weeks, ribavirin monotherapy may be continued for an additional three months (six months therapy overall) (C2)
Liver transplant recipients who show no response to ribavirin can be considered for treatment with PEGylated-interferon-α (C2)
Immunocompromised individuals and those with chronic liver diseases should avoid consumption of undercooked meat (pork, wild boar, and venison) and shellfish (B1).
EASL suggests that immunocompromised patients consume meat only if it has been thoroughly cooked to temperatures of at least 70 °C. (B2)
The understanding of HEV infection has completely changed in the last decade. There are still many knowledge gaps, and it is likely that as answers to these questions become available, this CPGs will require amendment in a few years' time, the authors say.
For full Guidelines log on to : DOI: 10.1016/j.jhep.2018.03.005
The following two tabs change content below.
Dr. Kamal Kant Kohli
A Medical practitioner with a flair for writing medical articles, Dr Kamal Kant Kohli joined Medical Dialogues as an Editor-in-Chief for the Speciality Medical Dialogues. Before Joining Medical Dialogues, he has served as the Hony. Secretary of the Delhi Medical Association as well as the chairman of Anti-Quackery Committee in Delhi and worked with other Medical Councils of India. Email: drkohli@medicaldialogues.in. Contact no. 011-43720751
Latest posts by Dr. Kamal Kant Kohli (see all)