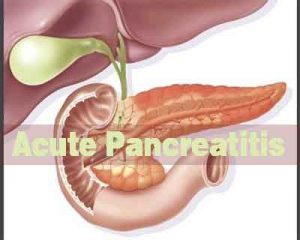 Management of acute pancreatitis has evolved slowly over the past century. However, emerging evidence challenges many of the long-held management paradigms regarding the benefit of antibiotics, the timing and mode of nutritional support, and the utility and timing of endoscopic retrograde cholangiopancreatography (ERCP) and cholecystectomy.American Gastroenterological Association (AGA) has released new clinical guideline on Management of Acute Pancreatitis which focuses on all these issues regarding management.The Guideline stresses that critical decisions made within the first 48 to 72 hours of hospital admission during initial management of acute pancreatitis are crucial and significantly alter the outcome of disease and duration of hospitalization.The guidelines have  been published in Gastroenterology
AGA's new guideline aims to reduce practice variation and promote high-quality and high-value care for patients suffering from acute pancreatitis. It addresses questions on the benefits of goal-directed fluid resuscitation, early oral feeding, enteral versus parenteral nutrition, the routine use of prophylactic antibiotics and routine ERCP in all patients with acute pancreatitis.
Acute pancreatitis is an inflammatory condition of the pancreas that can cause local injury, systemic inflammatory response syndrome and organ failure. In the U.S., acute pancreatitis is a leading cause of inpatient care among gastrointestinal conditions with more than 275,000 patients hospitalized annually, at an aggregate cost of over $2.6 billion per year, and evidence shows that the incidence has been rising.
Guideline Recommendations:
Statement
Strength of recommendation
Quality of evidence
1A. In patients with acute pancreatitis AGA suggests using goal directed therapy for fluid management.

Comment: AGA makes no recommendation whether normal saline or ringer's lactate is used.

Conditional recommendation
Very low quality
1B. In patients with acute pancreatitis, AGA suggests against the use of hydroxyethyl starch (HES) fluids.
Conditional recommendation
Very low quality
2. In patients with predicted severe acute pancreatitis and necrotizing pancreatitis, AGA suggests against the use of prophylactic antibiotics.
Conditional recommendation
Low quality
3. In patients with acute biliary pancreatitis and no cholangitis, AGA suggests against the routine use of urgent ERCP.
Conditional recommendation
Low quality
4. In patients with acute pancreatitis, AGA recommends early (within 24 hours) oral feeding as tolerated rather than keeping the patient NPO.
Strong recommendation
Moderate quality
5. In patients with acute pancreatitis and inability to feed orally, AGA recommends enteral rather than parenteral nutrition.
Strong recommendation
Moderate quality
6. In patients with predicted severe or necrotizing pancreatitis requiring enteral tube feeding, AGA suggests either nasogastric or nasoenteral route.
Conditional recommendation
Low quality
7. In patients with acute biliary pancreatitis, AGA recommends cholecystectomy during the initial admission rather than following discharge.
Strong recommendation
Moderate quality
8. In patients with acute alcoholic pancreatitis, AGA recommends brief alcohol intervention during admission.
Strong recommendation
Moderate quality
For more details click on the link: http://dx.doi.org/10.1053/j.gastro.2018.01.032