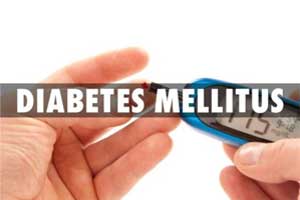 Early insulin therapy in treating naive patients with type 2 diabetes results in rapid improvement of glycemia resulting in long-term normoglycemia and improvement of β-cell function, reports a study published in the Journal of The Association of Physicians of India.
Although insulin is effective in all stages of the natural course of T2D and is ultimately necessary to achieve glycemic control, it is currently the most underused anti-diabetic agent as a mere 12% of patients with type 2 diabetes use insulin alone while another 14% use insulin along with oral hypoglycemic agents (OHAs).
Jatinder Kumar Mokta and his associates conducted a study which aims to look at the use of insulin at the time of diagnosis of T2DM and its effect on glycemic control and beta cell function.
The study included newly diagnosed type 2 diabetes (treatment naïve) adult (>18 years) patients and was followed up for 3 years from the month of enrollment. Study participants were followed up at 2 months, 6 months, 12 month, 18 month, 24 month, 30 months and 36 months; respectively. The baseline mean fasting plasma glucose (FPG), postprandial plasma glucose (PPPG) and A1C were 267 ± 76 mg/dl, 408 ± 101 mg/dl, and 11.5 ± 1.4% respectively.
Read Also: DPP-4 inhibitors best second-line option after Metformin in Diabetes: JAMA
Key study findings:
At the end of insulin therapy (8 weeks), the mean FPG, PPG, and A1C reduced to 107 ± 10 mg/dl, 145 ± 24 mg/dl and 7.3 ± 0.8% respectively all of which were highly significant.
The mean post-prandial C-peptide significantly increased from 1.8± 0.6 to 2.8± 0.9 ng/dl.
An average of 1.7 kg weight gain and 0.97 episodes of mild to moderate hypoglycemia were observed.
At the end of the study (156 weeks), the mean FPG, PPG, and A1C were 99 ± 14 mg/dl, 152 ± 12 mg/dl, and 6.7 ± 0.4%.
"A more proactive approach in the management of severely uncontrolled diabetes early in the natural course of diabetes with transient use of intensive insulin therapy has the potential of achieving and maintaining effective glycemic control and improving beta cell function. This could also potentially reduce the risk of long-term complications compared with later addition of insulin in the treatment paradigm of diabetes, write the authors.
Diabetes mellitus currently affects 69 million people in India and this number is expected to rise to 109 million by 2030. Moreover, the age at onset of T2D is decreasing. The shift of age at onset of diabetes at younger ages means that their chances of developing complications at middle age are substantially higher.
For reference log on to http://www.japi.org/september_2018/05_OA_Early_Intensified_Insulin_Therapy_In_Newly_Diagnosed.html