e- cigarettes not safe for cardiovascular health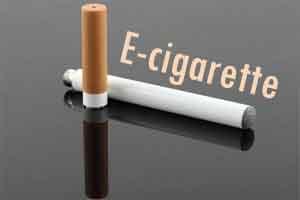 E-cigarettes are detrimental for cardiovascular health, according to a report presented at the 2018 World Congress of Cardiology & Cardiovascular Health. The report reveals that e-cigarettes were observed to cause adverse changes involving endothelial function, vascular stiffness, vasoconstriction, heart rate, blood pressure, inflammation, oxidative stress, and platelet function.
In a similar study conducted by researchers at UC San Francisco on nearly 70,000 people, Medical Dialogues has earlier reported that daily use of e-cigarette doubled risk of heart attack.
Read Also: Daily use of e-cigarette doubles risk of heart attack
A surprising data generated by Euromonitor International reveals that Indians smoked more than 100 billion cigarettes in 2012 as tobacco is intensively distributed in India. Globally, e-cigarettes are being marketed as safer alternatives to traditional cigarettes which may help people quit smoking.
Such heat-no smoke devices use battery-powered cartridges to produce a nicotine-laced vapor but there is a lack of long-term scientific research that confirms its safety especially in young adults. On the contrary, it also instills fear that it could lead to nicotine addiction and tobacco smoking.
In an attempt to have stringent control over e-cigarettes and curb the booming $3 billion global market, the World Health Organization (WHO) has called for stiff regulations of e-cigarettes as well as bans on indoor use.
According to the reports of the International Tobacco Control Project, up to nine lakh, Indians die every year of tobacco-related diseases, and that number could reach 1.5 million by 2020 if the addiction continues.
Medical Dialogues has earlier reported that although e-cigarette vapor may be less hazardous than tobacco smoke it contains many of the volatile organic compounds which are carcinogenic.
In India, e-cigarettes are in its introductory stage. ITC launched e-cigarettes in 2014 under the brand name Eon but, the company has not made any major investment towards the product due to vagueness in the rules and policies and acceptance across the states.
"Although e-cigarettes have been widely marketed as a less harmful alternative to traditional cigarettes, teenagers and young adults may start to smoke traditional cigarettes and eventually, becoming daily smokers after using e-cigarettes for some time," Dr.Rajendra Takhar, Assistant professor, Department of Respiratory Medicine from Government Medical College, Kota told Medical Dialogues.
"Many of the health problems of traditional cigarettes, also persist with e-cigarettes because of its nicotine content and other carcinogenic chemicals in the liquid. The most serious health hazard of the e-cigarette is lung cancer mainly due to its formaldehyde content found in the liquid which can cause irritation in the eyes, throat, nose and respiratory tract. Thus e-cigarettes can cause many of the same nicotine-related heart problems like tachycardia and hypertension and other heart diseases as regular smokes," he added.
The health ministry has asked states to ban Electronic Nicotine Delivery Systems (ENDS) including e-cigarettes, Vape, e-Shee, e-Hookah etc as the government thinks that e-cigarettes do more harm than good by getting more people addicted to nicotine. The ban will apply across the board on the sale, import, manufacture, and advertising of e-cigarettes.
In a move to aggressively control tobacco products in India, the government has increased cigarette taxes, ordered companies to print bigger health warnings on packs and introduced a quit-smoking helpline.
Government and healthcare providers should collaboratively work in this direction and launch awareness campaigns against the hazard and possible risk of e-cigarettes. Also one should try for other alternatives to quit smoking rather than e-cigarettes. It is also the duty of every citizen to make our country nicotine free in any form to keep our heart and ourselves healthy.