E-Cigarettes bests nicotine replacement therapy to quit Smoking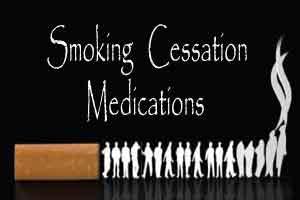 According to a randomized trial, adults who smoke conventional cigarettes are more likely to quit smoking successfully when they use electronic cigarettes (E-Cigarettes) rather than nicotine replacement therapy (NRT) as a quit aid.The study has appeared in the New England Journal of Medicine.
E-cigarettes are commonly used in attempts to stop smoking, but evidence is limited regarding their effectiveness as compared with that of nicotine products approved as smoking-cessation treatments.
The researchers randomly assigned adults attending U.K. National Health Service stop-smoking services to either nicotine-replacement products of their choice, including product combinations, provided for up to 3 months, or an e-cigarette starter pack (a second-generation refillable e-cigarette with one bottle of nicotine e-liquid [18 mg per milliliter]), with a recommendation to purchase further e-liquids of the flavor and strength of their choice.
In all around 900 U.K. adults who were looking to stop smoking were randomized to use e-cigarettes or NRT beginning on their quit date. The e-cigarette group was given a starter pack but could then use the product of their choice, while NRT participants could choose their preferred product. All participants also received at least four weekly sessions of behavioral support.
The primary outcome was rate of abstinence at 1 year which was confirmed by carbon monoxide levels.It was found that the e-cigarette group reported greater declines in the incidence of cough and phlegm production from baseline to 52 weeks than did the nicotine-replacement group.The carbon monoxide levels measurement also favored the e-cigarette group (18% vs. 9.9% in the NRT group).
The researchers concluded that E-cigarettes were more effective for smoking cessation than nicotine-replacement therapy, when both products were accompanied by behavioral support.
For further reference log on to :
DOI: 10.1056/NEJMoa1808779