DVT and pulmonary embolism secondary to urinary retention: a case report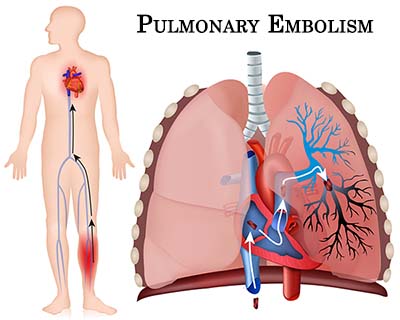 In a unique and rare case of its kind, Tatsushi Kawada and his associates describe a rare instance of a patient who developed deep vein thrombosis and pulmonary embolism secondary to urinary retention. The case was reported in the Journal of Medical Case Reports.
A 75-year-old Japanese man visited the hospital complaining of lower extremity weakness for a duration of 3 days. He had a past history of laminectomy for spinal canal stenosis and transurethral resection of the prostate for benign prostatic hyperplasia (BPH) and had been prescribed an anticholinergic agent, propiverine 20 mg/day, and a β3 adrenergic receptor agonist, mirabegron 50 mg/day, for treatment of urinary urgency by his family doctor.
A physical examination revealed bilateral leg edema. Laboratory examination showed that the patient's d-dimer level was 7.7 μg/ml. Other laboratory test results were within normal limits. Chest radiography had no sign of pleural effusion. Echocardiography revealed no sign of left ventricular motor abnormality, but it revealed a mild hypertrophy of the left atrium that indicated increased right heart load.

Contrast-enhanced computed tomography (CECT) revealed thrombi in both the bilateral intrapelvic veins and the right pulmonary artery, with an extremely distended bladder. According to the CT scan, BPH was not present.

DVT and PE were diagnosed due to urinary retention, which was attributed to detrusor insufficiency owing to both taking an anticholinergic drug and neurogenic bladder. The patient was hospitalized, a urethral catheter was inserted, and propiverine and mirabegron were discontinued.

The patient was started on anticoagulant therapy with rivaroxaban 30 mg/day. On the second day of hospitalization, his lower extremity edema and lower limb muscle strength had improved bilaterally. On a ninth day, the urethral catheter was removed, and he was started on silodosin 8 mg/day and intermittent self-catheterization.

On the 15th day, CECT revealed that most of the thrombi had resolved. On the 19th day, the patient was discharged. Anticoagulant therapy was maintained for 3 months, and the patient has reported no other events since the beginning of the treatment.
Pulmonary embolism occurs when a blood thrombus forms and travels from a vein in the body to an artery in the lung. Thrombi often develop in one of the deep veins of the legs, thighs, or pelvis, a condition known as deep vein thrombosis.
Source : With inputs from Journal of Medical Case Reports