Dual Anti-Platelets in CAD: When and How Long ( ACC/AHA update 2016)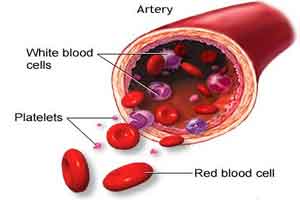 The issue of duration of Dual Anti-platelet therapy has been a bone of contention among cardiologists for a long time now. A number of recommendations/guidelines have been issued in the past addressing this issue of DAPT in various subsets of patients, including Stable Angina Pectoris, Acute Coronary Syndrome with or without treatment, patients with CABG as well as cardiac patients undergoing non-cardiac surgery.
The general thought that a more intensive anti-platelet therapy and treatment for longer duration have to strike an optimal between decreased risk of MI and increased risk of bleeding complications.
American College of Cardiology and American heart associations have released a focused update on the duration of DAPT in patients with CAD, generally recommending that DAPT duration decision should be individualized based upon thrombosis and bleeding risks.
The committee has seriously considered that "
shorter-duration DAPT can be considered for patients at lower ischemic risk with high bleeding risk, whereas longer-duration DAPT may be reasonable for patients at higher ischemic risk with low bleeding risk
." The committee noted that, in general, a minimum duration of DAPT, usually 6 to 12 months, received a Class I recommendation, while duration of DAPT beyond 12 months received a Class IIb recommendation.
"Decisions about DAPT are best made on an individual basis and should integrate clinical judgment, assessment of the benefit/risk ratio and patient preference. Aspirin is almost always indefinitely continued in patients with CAD, and recommendations on duration of DAPT should be taken to mean the recommended duration of P2Y12 inhibitor therapy (in addition to aspirin therapy)," said the report.
The recommendations have excluded patients on oral anticoagulation, who were not included in most studies of DAPT duration.
Other recommendation of the focused update include:-


Compared with first-generation stents, newer-generation stents have an improved safety profile and lower risk of stent thrombosis. Recommendations in this focused update apply to newer-generation stents.


Updated recommendations for duration of DAPT are now similar for patients with NSTE-ACS and STEMI, as both are part of the spectrum of acute coronary syndrome.


A Class I recommendation ("should be given") in most clinical settings is made for at least 6–12 months of DAPT (depending on the setting), and a Class IIb recommendation ("may be reasonable") is made for prolonged DAPT beyond this initial 6- to 12-month period.


In patients for whom the benefit/risk ratio seemingly favors prolonged therapy, the true optimal duration of therapy is unknown.


Recommendations in the document apply specifically to duration of P2Y12 inhibitor therapy in patients with CAD treated with DAPT. Aspirin therapy should almost always be continued indefinitely in patients with CAD.


The recommended daily dose of aspirin in patients treated with DAPT is 81mg (range, 75mg to 100mg).


The updated recommendations also provide guidance on dual antiplatelet therapy after coronary artery bypass grafting and issues about the timing of non-cardiac surgery in patients treated with coronary stent implantation and dual antiplatelet therapy. The timing of surgery and the decision to discontinue dual antiplatelet therapy after stent implantation involve the consideration of the specific procedure and the risks of delaying it, the risks of ischemia and stent thrombosis, and the risk and consequences of bleeding.
To read the full focused update, click on the following link
http://content.onlinejacc.org/article.aspx?articleID=2506774