Drug-induced liver injury: EASL Clinical Practice Guidelines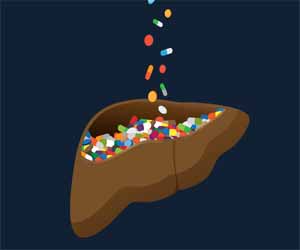 The European Association for the Study of the Liver (EASL) has released clinical practice guidelines for drug-induced liver injury.
Idiosyncratic (unpredictable) drug-induced liver injury is one of the most challenging liver disorders faced by hepatologists, because of the myriad of drugs used in clinical practice, available herbs and dietary supplements with hepatotoxic potential, the ability of the condition to present with a variety of clinical and pathological phenotypes and the current absence of specific biomarkers. This makes the diagnosis of drug-induced liver injury an uncertain process, requiring a high degree of awareness of the condition and the careful exclusion of alternative aetiologies of liver disease. Idiosyncratic hepatotoxicity can be severe, leading to a particularly serious variety of acute liver failure for which no effective therapy has yet been developed.
These Clinical Practice Guidelines, published in the Journal of Hepatology suummarizes the available evidence on risk factors, diagnosis, management and risk minimization strategies for the drug-induced liver injury.
Diagnosis


Classify drug-induced liver injury (DILI) as hepatocellular, cholestatic, or mixed according to the pattern of elevation of liver enzymes based on the first set of lab tests available.


When suspected, evaluate drug-induced autoimmune hepatitis (AIH) in detail. This includes causality assessment, serology, genetic tests, and liver biopsy.


A multidisciplinary team should make decisions regarding corticosteroid treatment of immune-mediated hepatitis associated with immune checkpoint inhibitors.


Consider a diagnosis of drug-induced secondary sclerosing cholangitis in patients with a cholestatic pattern of DILI with slow resolution of liver injury and characteristic changes in the biliary system.


Consider drugs such as amiodarone, methotrexate, tamoxifen, and the chemotherapeutic agents 5-fluorouracil and irinotecan as risk factors for fatty liver disease.


Withdraw drugs associated with nodular regenerative hyperplasia, as they may be considered risk factors.


In patients with suspected DILI, use tests for HCV-RNA and ant-HEV IgM (or HEV-RNA) to exclude acute hepatitis C and/or E.


Perform an abdominal ultrasound for all patients suspected of having DILI.


Consider liver biopsy in patients suspected of having DILI.


HLA genotyping may be used to support the diagnosis of DILI due to specific drugs or distinguish DILI from AIH.


Prognosis


A short administration of cholestyramine may be used to decrease the course of hepatotoxicity induced by very selected drugs, such as leflunomide and terbinafine.


Carnitine may be used to improve the course of valproate hepatotoxicity.


Management of Drug-Induced Acute Liver Failure


In case of drug-induced acute liver failure (ALF), consider liver transplantation as a therapeutic option.


Adults with idiosyncratic drug-induced ALF should receive NAC early in the course (coma grade I–II).


For detailed guidelines follow the link:
https://doi.org/10.1016/j.jhep.2019.02.014
Source : With inputs from Journal of Hepatology