Patient develops Seizure after consuming Energy Drink- Case Study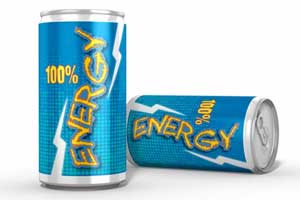 A case study of a 16 years old male patient who developed seizures after consuming Energy Drink has been reported in the journal of pharmacy practice.
Reportedly, a 16 years old boy who had generalized epilepsy didn't have any seizure episode after being under medication of Divalproex extended-release 1000 mg taken orally before going to bed. From early November, the patients started consuming an energy drink " Genesis" twice daily to reduce fatigue after tennis practice. After two months of starting the drink, the patient experienced a breakthrough seizure. The blood test of the patient confirmed a significant drop in the VPA trough (valproic acid) level, 10 microgram/ml, where the normal range is 50-100 micrograms/ml.
On asking his parents about the regularity in intake of Divalproex, his parents confirmed that he never missed a single dose of the drug as his mother was administering it. They even denied any changes in his lifestyle. Hence, the epilepsy experts suspected that drug-herb interaction might be the reason behind the seizure. To measure the severity of the interaction, doctors used a drug interaction probability scale on which the score of this case was 5. After two months of discontinuing the drink, patients VPA level returned to normal.
Looking at the case Mikko-Yamada-Takeda of the University of Mexico college of pharmacy and his colleagues started investigating the possible mechanism of drug-herb interaction that could alter VPA level. Upon reviewing the ingredients, they identified few active ingredients (Flavonoids) which could potentially induce drug-herb interaction hampering the normal VPA level of its consumers.
Herb-drug interactions are drug interactions that occur between herbs added in medicine or taken as it is as a supplement. These types of interactions are more common than drug-drug interactions because herbal medicines often contain multiple pharmacologically active ingredients, while conventional drugs typically contain only one. Generally, consumers do not pay much attention to the active ingredients present in the products such as energy drink, health supplements etc. that might be harmful to their health especially if they are under certain medication having a narrow therapeutic window.
The experts emphasized the need for identifying the potential interactions between medications and herbal products as well as counseling patients on these interactions, as these are crucial for healthcare providers to avoid any serious adverse reactions as well.
Check out the full article by clicking the link
https://doi.org/10.1177/0897190018825029